Cross-border e-commerce platforms to set up more offline stores
Share - WeChat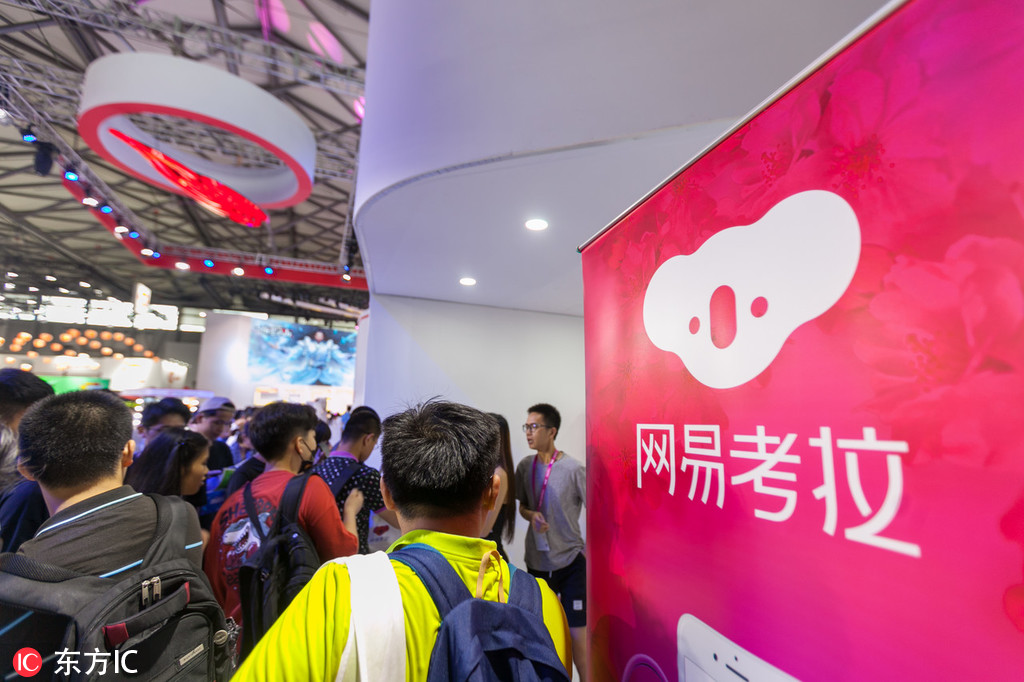 Cross-border e-commerce platforms in China are accelerating efforts to open more offline stores to cash in on the growing demand arising from consumption upgrade and the rise of middle and high-income shoppers.
NetEase Kaola, a cross-border portal owned by internet company Net-Ease Inc, officially opened its first flagship store in Hangzhou, capital of East China's Zhejiang province, on Sunday, and said it would open 15 offline stores this year.
The flagship store, located near the West Lake scenic spot, features the use of big data and algorithms to pinpoint customer needs. Spread over an area of 700 square meters, the store sells the most popular products among Chinese customers, including categories like beauty makeup, personal care, baby products, electronics, home appliances, clothing and luxury products.
The company has already opened two offline shops in Hangzhou and Zhengzhou. In the flagship store, consumers can browse the recommended commodities through an electronic interactive screen, which will help reduce decision-making time and improve operational efficiency of the store.
Zhang Lei, CEO of NetEase Kaola, said the demands of Chinese consumers have changed a lot in recent years, as they are pursuing high-quality goods and lifestyles, emphasizing that NetEase Kaola will ramp up efforts in the layout of brick-and-mortar stores, where consumers can communicate with others and enjoy additional services.
Tech heavyweight Alibaba Group Holding Ltd opened its first physical store for cross-border e-commerce platform Tmall Global in its headquarters in Hangzhou in April, taking advantage of preferential policies in the city. Alibaba said it will quicken the pace to roll out similar stores in cities like Shanghai, Ningbo in Zhejiang and Shenzhen in Guangdong province.
Moreover, Yitiao, a video-focused content producer and e-commerce startup, opened its first three brick-and-mortar stores in Shanghai in September. Xu Husheng, founder of Yitiao, said the company plans to open 100 offline channels in the next two years.
Chen Tao, an analyst with internet consultancy Analysys in Beijing, said: "More cross-border e-commerce platforms will launch offline stores, hoping to cash in on opportunities emerging from the consumption upgrades of Chinese shoppers."
Chen added the offline stores could play a complementary role in boosting sales of online retailers and help in cultivating purchase habits of consumers. "By virtue of big data and artificial intelligence, the offline stores could better capture consumers' shopping habits and preferences, and make accurate recommendations."
China's cross-border e-commerce sector has been growing exponentially over the past few years as the country's middle and high-income shoppers are demanding increasingly diversified and personalized products and services.
The nation is encouraging crossborder e-commerce transactions by easing the annual cap on trans-border online purchases and adding categories of imports to the duty-free list, according to the finance ministry. Starting from this year, the annual duty-free quota for cross-border e-commerce purchases for individual buyers will be lifted to 26,000 yuan ($3,822) from the current 20,000 yuan.
According to iiMedia Research, a market consultancy, the country's cross-border online shopping grew 20.6 percent to 7.6 trillion yuan in sales in 2017.
He Wei in Shanghai contributed to the story.