Foton International increases investments in East Africa
Share - WeChat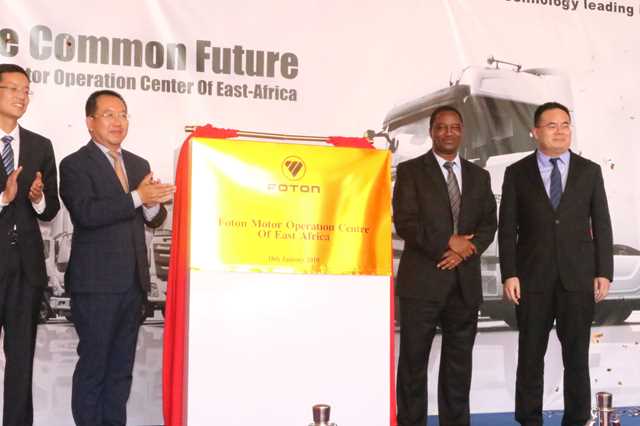 Foton International is looking to cement its presence in East Africa after unveiling its operations center in Nairobi, Kenya on Friday. The Chinese automaker is betting on the booming construction sector and government reforms to push its sales.
The center will house exhibition, training, and after-sales departments, among others, to support its operations that will strategically focus on localization. It also has expanded its dealership agents from four to six to cover Tanzania, Rwanda, Uganda, other countries in East Africa, too besides the existing four Kenyan companies.
According to Foton Motor Kenya General Manager Apple Sun, the strategy will be in line with Foton International's global plans and it will meet ongoing regional reforms that aims at suppressing imports of second-hand cars to support local manufacturing industries.
Already, out of the 23 models available in the country, seven are locally assembled at the Associated Vehicles Assemblers (AVA) plant in Mombasa, where the firm has an assembly deal.
Sun said the company hopes to sell over 3,000 vehicles by 2022. "Demand for tippers and prime movers is high due to the booming government-funded construction projects in the east African region. Expanded transport networks also will push up logistics and that is why we are betting on these two models," said Sun.
The general manager said partnerships with local manufacturers will reduce costs while increasing local capacity. "It is expensive to bring in expertise from China and we want to cut this down. In addition, local expertise understands the market and we believe that this will sharpen our competitive edge," Sun said. The Chinese automaker boasts of a 5 to 7 percent market share.