Foreign Ministry: US 'urged' to cancel Meng extradition request
Share - WeChat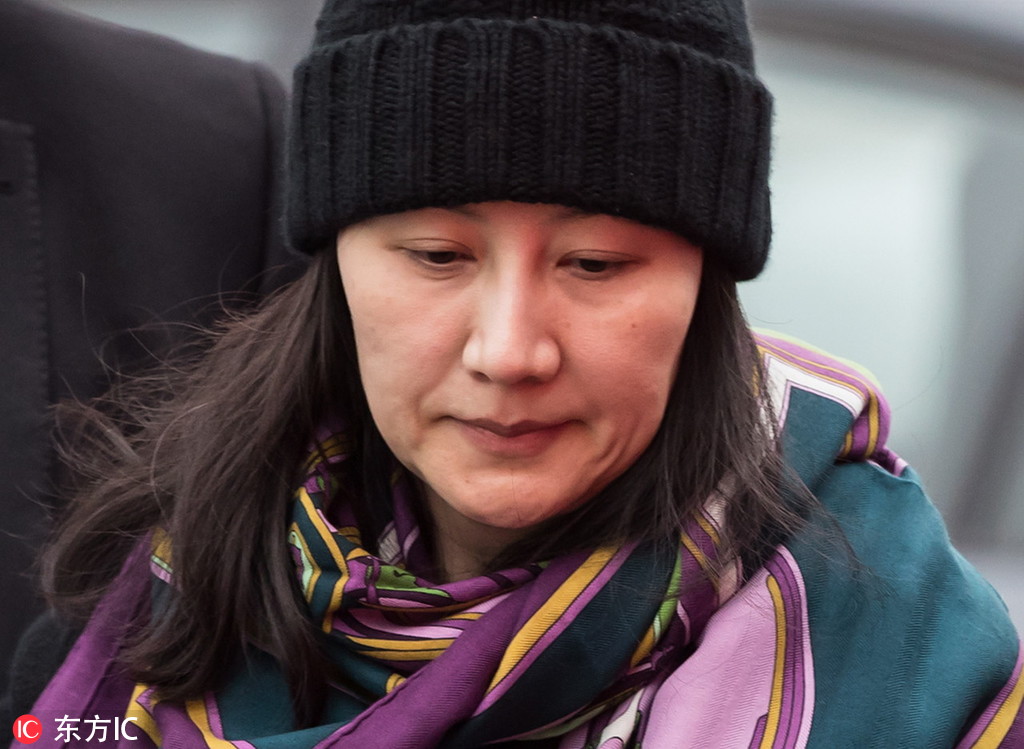 China urged the United States to withdraw its arrest order of Huawei's chief financial officer Meng Wanzhou and not to file formal an extradition request with Canada.
Canada and the US "arbitrarily abused their bilateral extradition agreement" in the case of Meng and seriously violated the security and lawful rights of Chinese citizens, Foreign Ministry spokeswoman Hua Chunying said on Tuesday.
Her remarks came after reports said the US plans to proceed with a formal request to extradite Meng.
Hua told a daily news conference anyone with normal judgement could see Canada made a serious mistake in the beginning, and Meng's arrest is not an ordinary judicial case.
China urges Canada to release Meng immediately and protect her legitimate rights, she said, adding China also demands the US to correct its mistake, cancel its arrest warrant and drop the formal extradition request.