SOE reform welcomed by companies, experts
By Zhong Nan, Liu Yukun in Beijing and Sun Ruisheng in Taiyuan | China Daily | Updated: 2019-01-18 10:20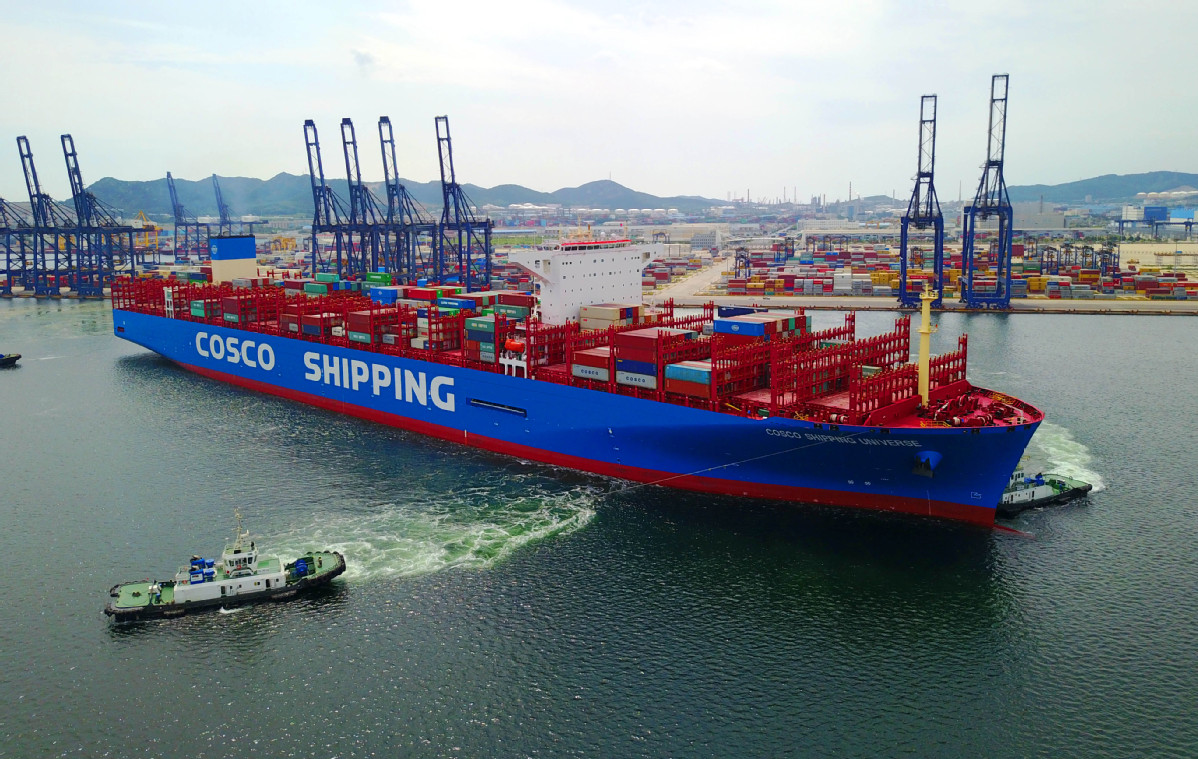 China will make substantive progress in restructuring the nation's previously monopolized industries, and bring in more mixed-ownership management models, said experts.
Their comments came after the State-Owned Assets Supervision and Administration Commission, China's SOE regulator, called on 11 pilot SOEs in late December to establish independent financial and investment arms to better manage their assets and serve the real economy.
The list includes China Guangdong Nuclear Power Co, China National Machinery Industry Corp and China COSCO Shipping Co. They follow on from 10 pilot SOEs chosen in 2016, when China began to take measures to tackle some SOEs' structural, operational and debt issues.
Since the Third Plenary Session of the 18th Central Committee of the Communist Party of China pointed out that it is necessary to promote a modern corporate system in SOEs, SOE reform has looked to integrate public ownership with the market economy, and adapt to the new requirements of marketization and internationalization, said Lu Yongzhen, deputy director of the SASAC's research institute.
"The mixed-ownership reform will further open China's monopolized industries. We have seen substantial progress in seven areas including the power, military, civil aviation, communications and oil sectors so far, and the reform will be continually carried out until 2020," said Li Jin, chief researcher at the China Enterprise Research Institute.
China Unicom has proposed to give full play to the functional role of the newly formed management board under mixed ownership. It will also speed up cooperation with the new strategic investors brought by the reform, and accelerate development in areas such as the internet of things and 5G technologies.
The State Grid Corp has announced that it will engage social capital in the construction of and investment in ultra-high voltage power transmission projects, integrated energy services, electric vehicles, information and communication, navigation business and other fields. It will also push its equipment manufacturing companies to be listed this year.
China Railway Corp, the country's railway service provider, also said it will accelerate shareholding reform this year and implement a three-year work plan for mixed-ownership reform, including introducing strategic collaborators, pushing the establishment and operation of railway debt-to-equity funds, and promoting market-oriented debt-to-equity swaps in an orderly manner via ownership transfer, capital increase and stock expansion.
SOEs are not alone, many global companies such as Germany's Siemens AG restructured five main industrial divisions into three new companies, and Zurich-headquartered ABB Group planned to sell its power grid business to Japan's Hitachi Ltd, last year, in an adjustment to their development strategy.
"Apparently, their methods of saving costs, simplifying business structures and headquarters' function, and focusing on pillar businesses show that diversified companies are heading for a decline. Both the government and SOEs should pay attention to this reality and let SOEs develop businesses they are proficient in," said Zhou Lisha, a researcher at SASAC's research institute.
Reform aimed at establishing a dynamic salary mechanism for State-owned enterprises, linked to company performance, came into effect on Jan 1.
Competition-oriented SOEs won't have to get approval from higher authorities for the total salary, instead they just need to report the total salary they distribute to higher authorities.
The reform aims to establish a market-oriented income distribution mechanism that directly connects the salaries of employees of a SOE with the company's performance. That means employees in SOEs can make more money if they did a good job and the SOE makes money. Or they can possibly earn less otherwise.
"Marketization is the ultimate goal of the reform. The reform means it is no longer necessary to limit the power of management to administrative means, but to manage in accordance with marketization requirements. Centrally administered SOEs will no longer be appendages of relevant departments, but independent market players," said Yuan Dongming, a researcher at the enterprise research institute of the Development Research Center of the State Council.