Yemen prisoner exchange talks under way in Jordan - UN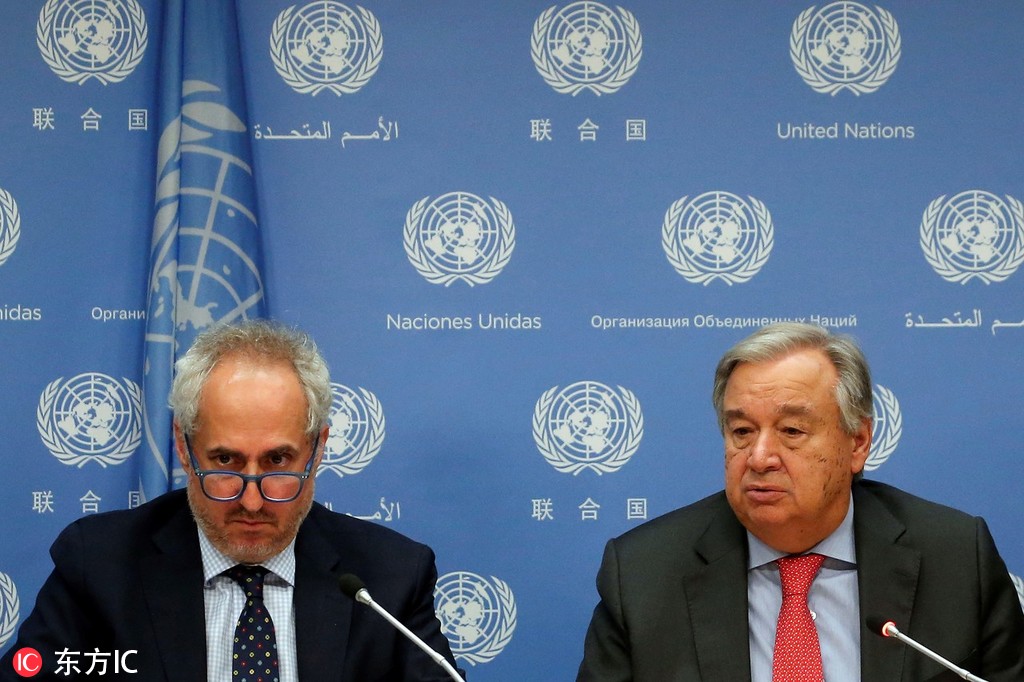 UNITED NATIONS -- Talks have begun in the Jordanian capital of Amman for the exchange of prisoners in Yemen civil war, Stephane Dujarric, spokesman for the UN chief, said on Wednesday.
UN special envoy for Yemen Martin Griffiths and representatives of the International Committee of the Red Cross will take part in the meeting, which is already under way, the spokesman told a regular briefing at UN Headquarters in New York.
"The two parties exchanged a list of prisoners and they are now discussing steps to implement it," he said.
The spokesman described the session as more of a "technical" meeting on logistics, a follow-up to the implementation of the prisoner exchange agreement reached in Stockholm, Sweden, last month.
Griffiths thanked the government of Jordan via Twitter for its approval to host the meeting as well as for its continued support for efforts to bring peace to Yemen, Dujarric said.
Separate UN-backed talks on humanitarian access to famine-threatened districts continue in Hodeidah, Yemen's major Red Sea port city.
The Stockholm Agreement, as the outcome of the talks in Sweden has become known, produced the format for talks being held in Hodeidah between representatives of the Yemeni government and the Houthi rebels.
The meetings are on moving belligerents out of the city of Hodeidah, its port and two other ports in order to give humanitarian workers safe access to trapped civilian victims of the fighting in and around the districts.
The spokesman said that the chair of the mechanism known as the Redeployment Coordination Committee (RCC), retired Dutch Gen. Patrick Cammaert, "has continued to shuttle between the RCC representatives, the government of Yemen and the Houthis, this week."
"The aim is to strengthen the cease-fire and to find common ground on the plan for the redeployment of forces in the three ports and the city of Hodeidah," Dujarric said.
During the partial cease-fire in Yemen, there have been breaches, making representatives to the talks fear for their safety.
"There has been a challenge for Gen. Cammaert himself and others for freedom of movement and it is imperative that all the parties ensure the safety and freedom of movement of the team," the spokesman said.
"Independent of the redeployment plan the parties have now confirmed in writing to the chair their commitment to facilitate access to humanitarian agencies to the Red Sea mills," Dujarric said.
The mills hold about 51,000 metric tons of food commodities which can feed more than 3.5 million people for months, he said.
"In the coming days the chair and his team will propose a plan for the parties and the humanitarian partners on how to access the area and retrieve the commodities before they outlive their shelf life and become unfit for human consumption," the spokesman said.