Mortgage rates for first-time homebuyers decline in Shanghai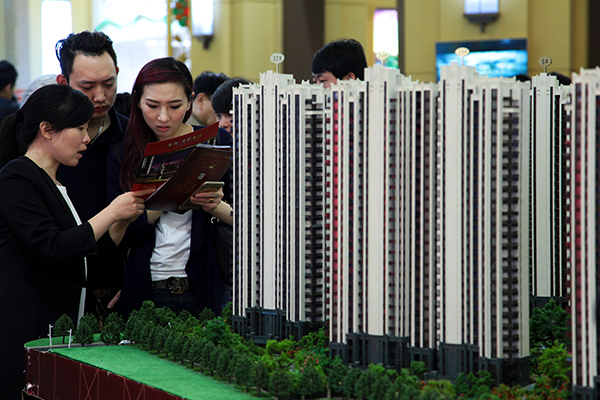 Mortgage rates for first-time homebuyers in Shanghai witnessed their first decline in over 23 months during December, marking the 11th straight month in a row that the city had the lowest interest rate across the nation, according to data from online loan search platform Rong360.com.
In December, the country's average mortgage rate was 5.68 percent, 1.16 times the benchmark interest rate that is currently 4.9 percent, down 0.53 percent from the previous month, according to the data.
Analysts said the lower mortgage rate will bolster the confidence of homebuyers, especially those eager to buy homes to move in.
Major cities ranked by mortgage rates from low to high are: Shanghai (5.09 percent), Xiamen in Fujian province (5.36 percent), Dalian in Liaoning province (5.44 percent), Beijing (5.45 percent), Fuzhou in Fujian province (5.46 percent), Urumqi in the Xinjiang Uygur autonomous region (5.47 percent), Taiyuan in Shanxi province (5.53 percent), Kunming in Yunnan province (5.54 percent), Shenzhen (5.55 percent) and Guangzhou in Guangdong province (5.57 percent).
Among the 35 cities, Shanghai provided the nation's lowest first-time loan rate in December, 115 basis points lower than the highest of 6.24 percent in Wuhan, Hubei province.
Lu Wenxi, a researcher from property consultancy Centaline Shanghai, said Shanghai's tightening real estate policy have dragged down the prices of pre-owned homes to a two-year low.
In addition, fierce competition among commercial banks in Shanghai and their affluent capital flows are pushing them to offer discounts to attract customers, said Li Weiyi, a researcher from the big data research institute under Rong360.com.
"This discount has been in vogue for some time and available for first-time homebuyers who satisfy the criteria," said a personal loan manager surnamed Huang, who is working in a China Merchants Bank branch in Shanghai.
However, Zhang Dawei, chief analyst at Centaline Property Agency, said the rate decline does not benefit homebuyers as State-owned banks account for most of the mortgage loans and their mortgage rates are largely stable.
The annual central economic work conference held in December called for a long-term mechanism to maintain the sound development of the real estate market and adherence to the principle that "housing is for living in, not speculation".
Li added: "Abiding by the set course for the economy in 2019, the real estate sector in most Chinese cities will stabilize in accordance with their own conditions, and mortgage rates are expected to see stable or subtle movements."