Illegal scale sand dredging wiped out in Yangtze
Share - WeChat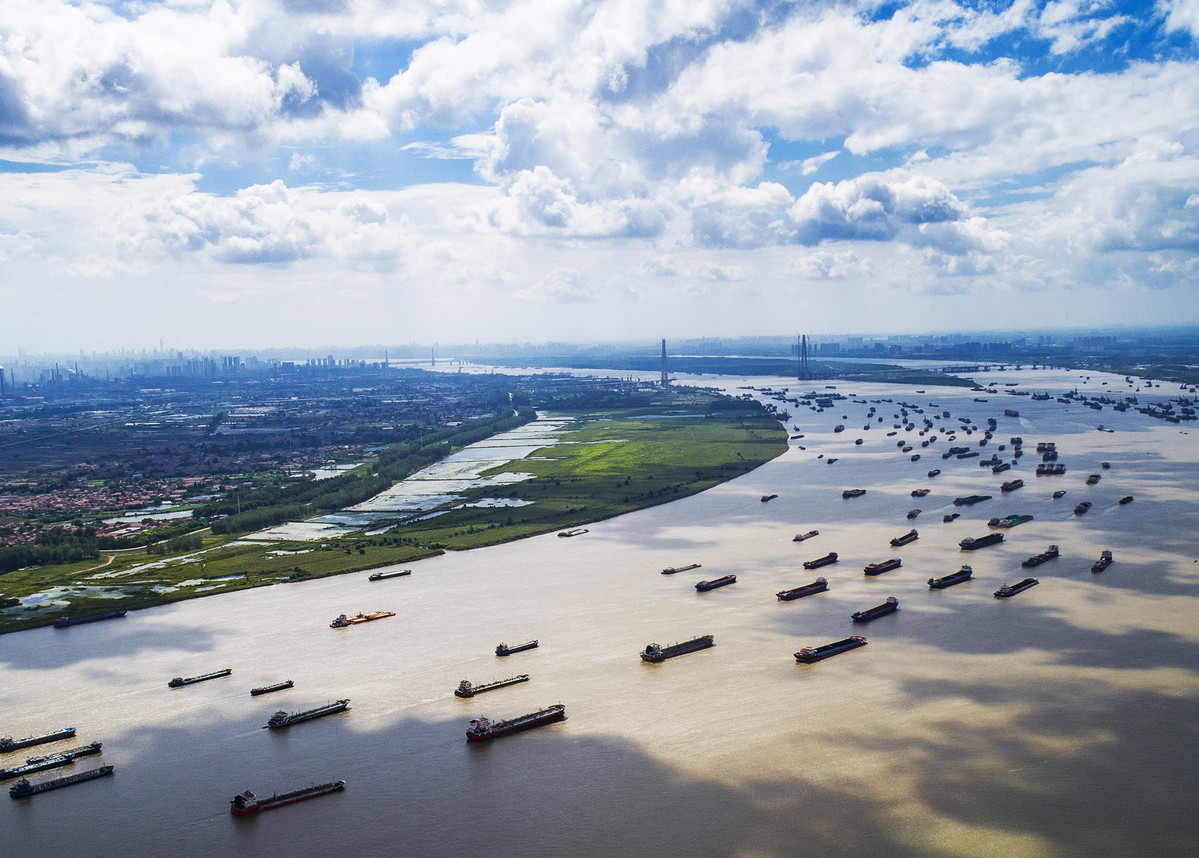 WUHAN - Illegal scale sand dredging, a major threat to the ecology and navigation safety of waterways, has almost been wiped out in the Yangtze, China's longest river, thanks to an intensive crackdown last year, authorities said.
A total of 1,622 illegal sand dredging vessels were dealt with in 2018 and 21 people were sentenced by courts according to law, said Wang Hui, a spokesperson for the Yangtze Water Resources Commission, which is based in Wuhan, capital of central Hubei Province.
Last year, the commission carried out 49,000 patrols along the river and strengthened secret patrols and inquiries for 27 vulnerable stretches, said Wang.
Sand dredging along the main stream of the Yangtze is in stable order due to the improved legal system and enforcement, said an official in charge of waterway sand dredging with the commission.
Along with the Yangtze region's rapid economic growth over the past 30 years, illegal sand mining has been rampant and posed dire threats to the river's flood control, navigation safety, and ecology.
China launched the Yangtze Economic Belt in 2014, aiming to build the region into a golden economic belt featuring more beautiful ecology and a more coordinated economy. The belt covers 11 provinces and municipalities, whose combined population and economy exceed 40 percent of the national total.