Alibaba set on European logistics investment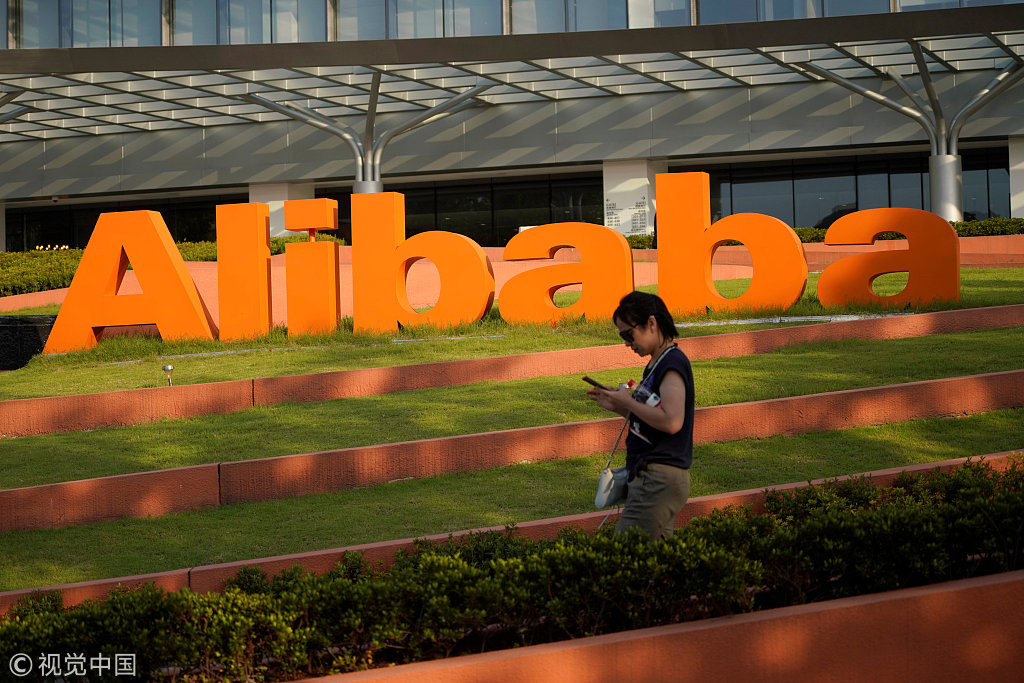 In the first half of 2018, China's investment in Europe totaled a remarkable $22 billion; that figure, from a survey by global law firm Baker Mackenzie, is impressive enough in its own right, but even more so when compared to the amount China invested in North America in the same period – just $2.5 billion.
Add to this the fact that the figure for completed Chinese investments in Europe in the same period - $12 billion – was six times the amount in North America, and the message is clear to see. Europe is the land of opportunity for China, and with all that investment comes growth in logistics and real estate.
This investment is leading to significant upgrades to major hubs across Europe, and given the huge uncertainty over the future economic and political involvement of the United Kingdom in the continent, it is creating opportunities for other countries, with Belgium leading the way.
Recently, Chinese e-commerce giant Alibaba has tied up a deal with the Belgian government to promote international trade and develop a futuristic logistics hub in the city of Liege.
Situated in the east of the country, close to the borders with the Netherlands and Germany, Liege is a city famed for its cultural festivals, as well as being an important regional economic hub, and this second reputation may be about to grow thanks to Alibaba's investment.
The idea is to increase the economic potential of the city, by upgrading its general logistics efficiency, to ensure its ability to nurture and accommodate small to medium sized enterprises.
In the increasingly global world of e-commerce, this will be vital to ensure many European cities keep up with the rapid development of how people do business internationally.
In an official company statement, Alibaba CEO Daniel Zhang said the deal will enable "huge potential" for European companies to maximize their potential for cross-border trade in the future, especially in China, where the appetite for European products is ever-growing and diversifying in ways that are hard to predict.
"With over 98 percent of European companies being small to medium businesses," Zhang said, "this partnership signifies our initial and expanded effort to enhance inclusive trade opportunities for these business in Belgium and across Europe."
So how do investment projects such as this play out, and what is the reaction locally?
Alibaba's logistics sector Cainniao will put down $85 million in investment upgrades for a special logistics hub at Liege Airport, the first phase of which will be open and operational in 2021, and the plans, which will improve local infrastructure and employment prospects, have been welcomed.
"I believe that there will be significance spin-offs from the move," said Willy Demeyer, the mayor of Liege. "It is delivering the logistics strategy for the Liege region, which is taking shape. If investment takes place in the Liege region, Belgium as a country will follow suit. The move could translate into thousands of jobs."
The move will also confirm Liege as Alibaba's leading European hub, and with the company having generated $39.9 billion in revenue last year, the alliance could prove hugely lucrative for both partners.
Alibaba's aim is to help cities such as Liege send goods to China worth over $200 billion over the next five years, an aspiration first announced at the China International Import Expo in Shanghai last November.
The Belgian government says it will strive to make this a reality and it will work with Alibaba to introduce new technologies to digitalize custom procedures, streamlining the import and export process.
Alibaba's ambitions are not just limited to Belgium, however. Across Europe, the Chinese company has its sights on other major potential import and export logistics hubs.
The company is also in talks with the German port city of Hamburg about opening a logistical center which also services the European mainland. With a focus on the German and Scandinavian markets, Alibaba already has a strong foothold in the area, daily shipping 50,000 parcels to Germany alone.
Plans for an Alibaba warehouse in the Czech Republic are also underway, and the company's former CEO Jack Ma has previously stated that Alibaba is also looking towards France for further infrastructure development.
The Bulgarian government has also mentioned discussing logistics investment with Alibaba, meaning that the whole continent is receptive towards cross border trade.
Given the current tumultuous global trading climate, Europe is preparing itself and gearing up for a future where international trade and positive global interactions will be even more important than ever.
Most Viewed in 24 Hours
China stories