Hope springs eternal
Share - WeChat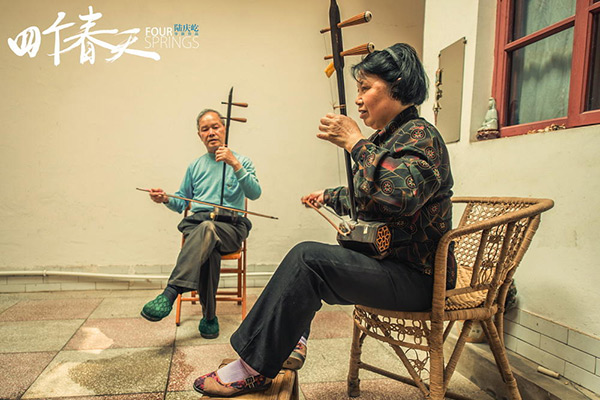 During that period, his elder sister passed away and the film bears witness to his parents' journey to rediscover their vitality following the funeral, culminating with them dancing after cleaning their daughter's tomb.
"The happiness of life is to see that one's vitality leaves a mark in life. Life is beautiful, and one should find strength when facing difficulties," Lu said at the film's premiere on Jan 2 in Beijing.
It all began seven years ago when Lu posted on Douban, an online platform in China for shared-interest communities, under the nickname of Qichuang, Chifan ("get up and eat").
His two articles, My Dad and My Mom, which were uploaded with photos, resonated with many of his fellow users on Douban and attracted numerous comments. It was this reaction that encouraged him to start making videos of his parents.
In 2015, Lu watched an interview with director Hou Hsiao-hsien from Taiwan, who said that if you want to make a film, you just make it, and the experience will come as you shoot. He decided, then, to compile the videos into a film.