Searching for the Lotus-Born Master (Ⅷ)
Share - WeChat Editor's note: Laurence Brahm first came to China as a university exchange student from the US in 1981 and has spent much of the past three and a half decades living and working in China. He is a lawyer, an economist and founding chairman of the Himalayan Consensus. He is also an award-winning documentary film director specializing in extreme Himalayan expeditions. His latest film Searching for the Lotus-Born Master (2018) has received a dozen international film festival awards and accolades.
Starting Nov 14, China Daily is publishing behind-the-scenes stories about the documentary every week, with nine episodes total. Please stay tuned and join this incredible journey.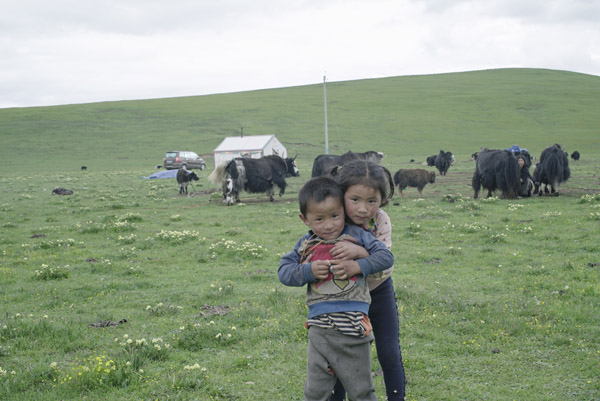 As the seventh manifestation, the Lotus-Born Master became Padma Jungne, which is also called Tsokye Dorje. He appears in the highest form of meditation with consort. In this stage of his life, Lotus-Born Master was already famous for being able to tame demons and spread Buddhism. He was invited by King Trisong Detsen to come to Tibet and tame demons, allowing for the Buddhism to spread in the land of snow.
莲花生大士的第七个化身是贝玛炯列,也称为海生金刚即措吉多杰。莲师与明妃已达到禅修的最高境界。在人生这个阶段,莲师因降魔与弘扬佛法而闻名于世。受到藏王赤松德赞邀请,他来到西藏降伏恶魔,并将佛教在雪域传播。

According to legends, demons were preventing the construction of a great monastery at Samye, which the king wanted to build very badly. It is said that every night the demons would tear down the construction which would have to be built the next day. We journeyed to the Samye Monastery and the caves where the Lotus-Born Master practiced Tantric meditation to understand how he was able to tame the demons so that the monastery could be built.
据传说,恶魔阻止在桑耶建造一座宏伟的寺院,而国王却非常渴望能建成。据说,恶魔每晚都会拆除第二天要建的建筑。我们去了桑耶寺及莲师禅修密法的山洞,想了解莲师如何能够降魔以成功建造桑耶寺。
Most Popular