State Grid set to ramp up clean energy efforts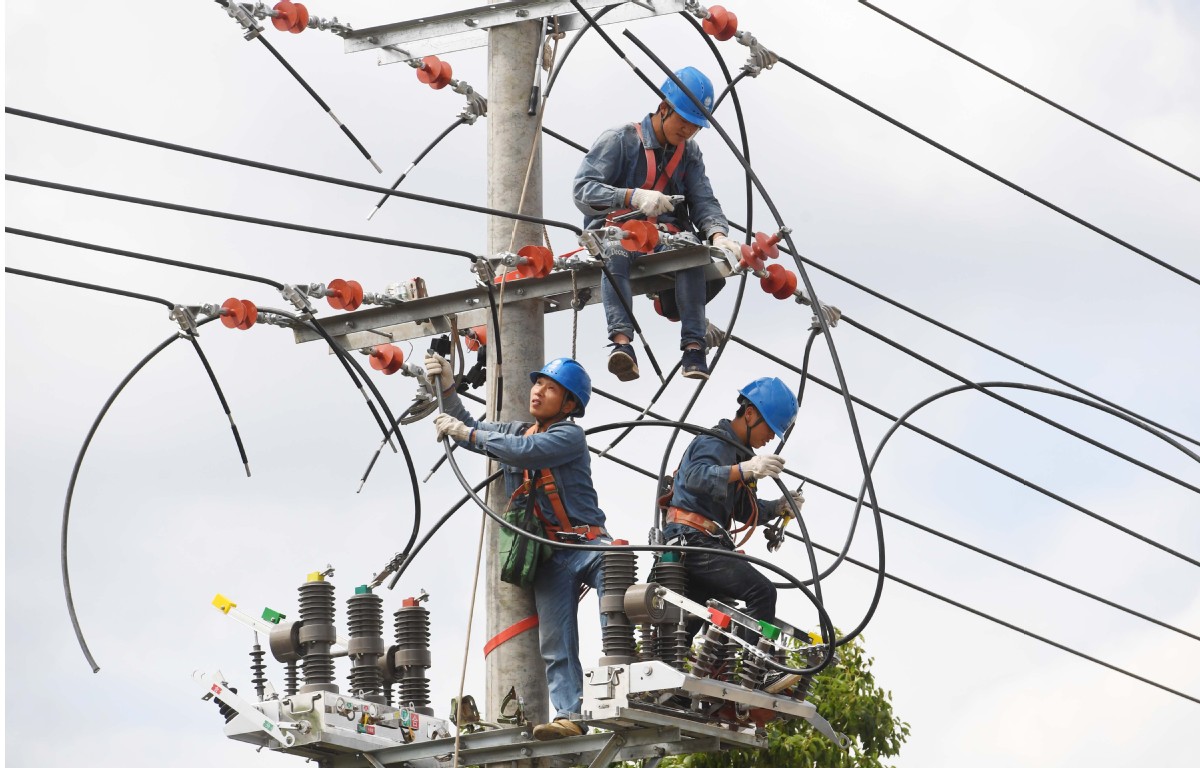 The State Grid Corp of China, which runs the majority of the nation's electricity distribution networks, is constructing five pumped storage power plants to increase domestic new-energy power generation.
The move comes amid the nation's determination to move away from coal power to combat air pollution.
Such storage plants transfer water from a reservoir at a lower elevation to a higher reservoir during the night when demand is low, by using off-peak power production from sources such as wind power. The water is then released from the higher reservoir to generate enough power to meet demand at peak hours.
The plants will not only boost the economy for the long term, but also play a significant role in boosting the nation's share of clean energy, and contribute to a stable and effective modern power system, the State Grid said.
The five plants have received a total investment of 38.68 billion yuan ($5.64 billion), and once completed will offer a total installed capacity of 6 gigawatts.
They are located in Funing of Hebei province, Jiaohe of Jilin province, Qujiang of Zhejiang province, Weifang of Shandong province and Hami in the Xinjiang Uygur autonomous region.
Construction is scheduled to be completed by 2026, complementing the fast development of irregular renewable energy sources such as wind and solar power, the State Grid said.
Analysts said the State Grid, as well as other grid companies, are likely to raise their investments in pumped storage in the coming years.
The companies are likely to increase such capacity because it is critical for grid balance given the massive amounts of additional intermittent power generation, including solar and wind, being commissioned, said Joseph Jacobelli, a senior analyst of Asian utilities at Bloomberg Intelligence.
"It is also likely they will be looking at other energy storage solutions, including battery-based storage," he added.
The State Grid had 19.23 GW of pumped storage power plants in operation and 30.15 GW under construction in 2018.
China is looking to speed up the construction of pumped storage power plants, aiming for 60 GW of newly installed pumped capacity between 2016 and 2020, with 40 GW of pumped capacity in operation in the period.