Xiaomi, TCL tighten ties in home appliance sector
Share - WeChat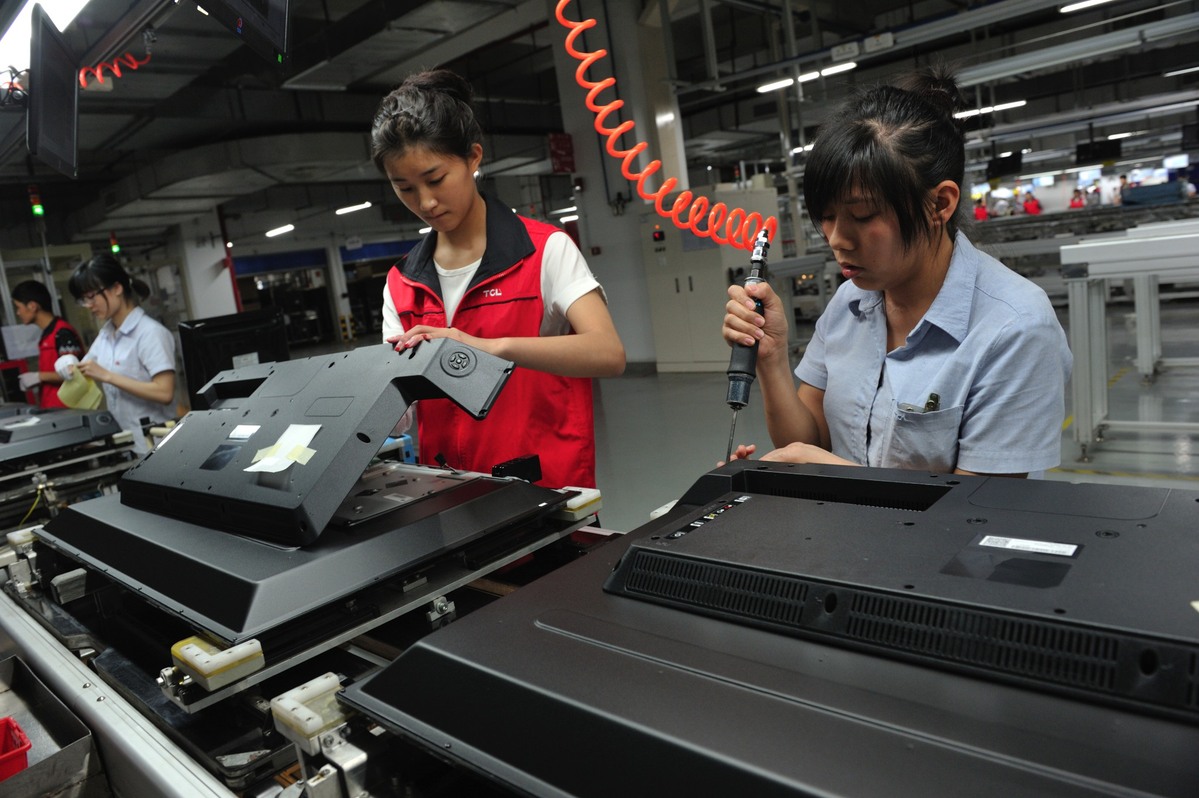 Deepening cooperation with TCL Corp will help Xiaomi Corp to expand its product portfolio in the field of home appliances, as TCL can offer competitive advantages related to supply chains and the semiconductor display sector, industry insiders said.
Xiaomi has bought 65.2 million shares, or a 0.48 percent equity stake, of TCL's total share capital from the secondary market as of Jan 4, Guangdong province-based TCL said in a statement to the Shenzhen Stock Exchange on Sunday.
The investment will help to deepen the cooperation between the two companies and establish a closer strategic partnership, according to TCL.
Li Dongsheng, chairman and CEO of TCL, said on his Weibo microblogging account that TCL will work with Xiaomi to promote the transformation and upgrading of China's manufacturing industry, and to serve global consumers through joint research and development.
Lei Jun, chairman and CEO of Xiaomi, said the tech company's strategic cooperation with TCL will help it to strengthen its role in the household appliances market.
On Dec 29, the partners signed a strategic cooperation agreement to jointly develop smart products and electronic devices, and apply new devices and technologies in next-generation intelligent hardware.
The companies said they plan to work together in the core, high-end and fundamental technology fields.
In 2018, the home appliance business became a new growth driver for Xiaomi, which started out as a smartphone maker. The company has not only strengthened its smart TV business, but also upped efforts in its air conditioner and washing machine businesses.
As a traditional home appliance giant, TCL has announced strategic adjustment. Its consumer electronics, home appliance and intelligent terminal businesses will be split off from the listed company, as the company will shift its focus to semiconductor display, materials and other emerging businesses.
"TCL has a rich experience in supply chains and production, and strong competitiveness in the semiconductor display sector. It needs to carry out cooperation with more terminal devices enterprises to consolidate its position," said Dong Min, general manager at Beijing consultancy All View Cloud.
Dong added the two sides are complementary, as Xiaomi's advantages in internet-based tech and TCL's supply chain strength will bring about more innovation and vitality to the home appliance industry, and lay a solid foundation for Xiaomi to expand its presence in the field of home appliances.
"The cooperation between the two partners is expected to push forward the intelligentization of the home appliance industry," Dong said.
Shenzhen China Star Optoelectronics Technology, a subsidiary of TCL, ranked No 5 in the world for TV panels produced in the first three quarters of 2018.
Xiaomi TV became the leading smart TV brand in China in 2018, and its global sales are expected to grow by more than 350 percent year-on-year. In the third quarter of last year, Xiaomi TV surpassed Samsung to become the leading smart TV brand in India, according to market research firm International Data Corp.
Chen Hang, an analyst from Southwest Securities, said the home appliances business is regarded as an important part of Xiaomi's artificial intelligence and internet of things strategy. Its cooperation with TCL will help Xiaomi to stabilize supply and diversify its product portfolio, Chen added.