Aviation industry to see more investment
Share - WeChat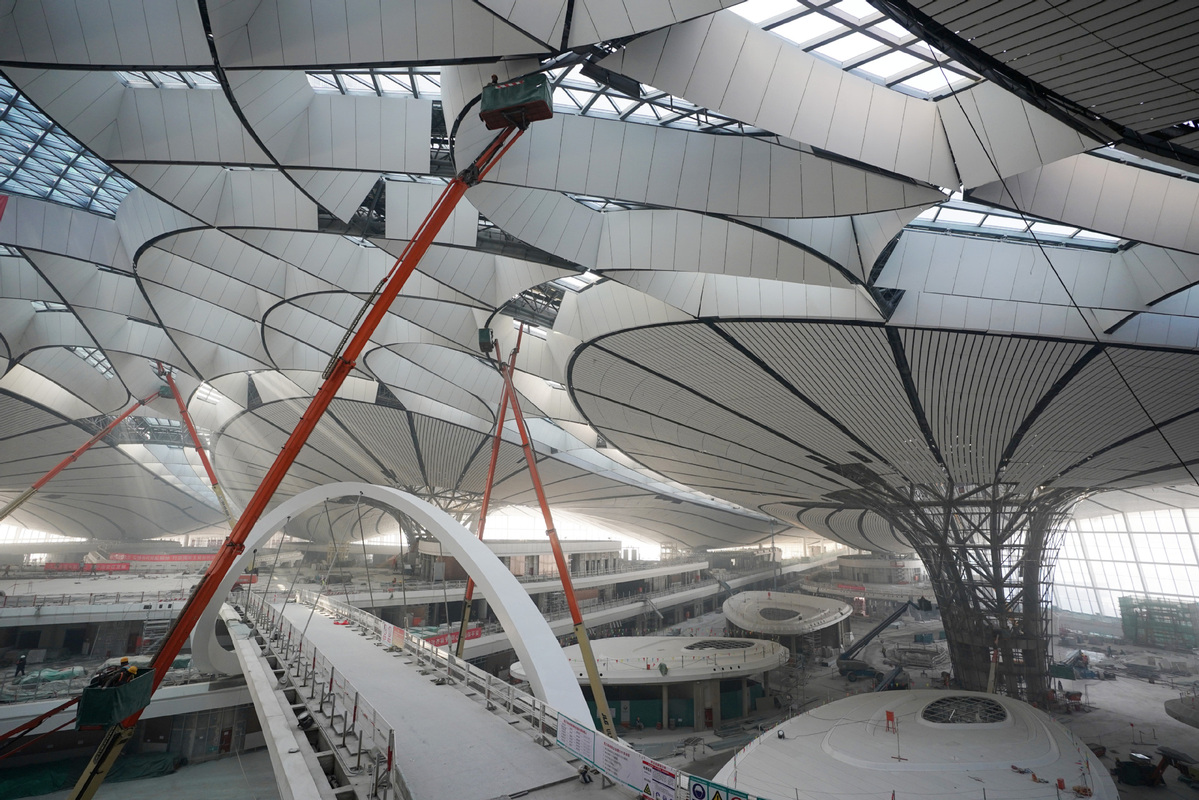 A total of 85 billion yuan ($12.4 billion) is expected to be invested in civil aviation sector infrastructure this year to bolster areas of weakness in construction, according to the civil aviation regulator.
Last year, 81 billion yuan was invested in the sector and was used on such projects as building six airports and relocating airports, Feng Zhenglin, head of the Civil Aviation Administration of China, said at the administration's annual working conference in Beijing on Monday.
By the end of last year, the number of civil transportation airports reached 235, up from 229 in 2017.
Thirty-seven of those airports handled more than 10 million passengers annually, compared with just 32 of them a year ago.
Beijing Capital International Airport, China's busiest, handled 100 million passenger trips in 2018, making it the China's No 1 airport. Beijing Capital has been ranked the world's second-busiest airport for nine years, behind Hartsfield-Jackson Atlanta International Airport in the United States.
Talking about this year's investment, Feng said all-out efforts will be made to ensure the opening of Beijing's new international airport goes according to schedule.
Beijing Daxing International Airport is set to be completed on June 30 and to open on Sept 30.
So far, it has cost 55.49 billion yuan. Construction of its four runways has been finished, and the internal construction of its main terminals with other supporting facilities is also near completion, he said.
As for a long-term plan, the civil aviation sector will see an investment of over 1.3 trillion yuan in 198 key projects mapped out by the administration to upgrade civil aviation infrastructure in the next 10 years, he said.
"The civil aviation industry will focus on improving quality and efficiency to enhance the flight punctuality rate," Feng also said.
Airline flights are expected to remain as punctual this year as they were in 2018, and the national punctuality goal is set at no less than 80 percent in 2019.
Last year, flights were on time over 80.1 percent, of the time, a year-on-year increase of about 8.5 percentage points and the industry's best on-time percentage since 2010, according to the administration.
Bad weather accounted for 47 percent of flight delays last year, followed by military activities (25.7 percent), airlines (21.14 percent), and air traffic control (2.31 percent).
The administration has set the goal of handling 680 million passenger trips in 2019. Last year, the civil aviation industry handled 610 million passenger trips and about 7.4 million metric tons of air cargo, year-on-year increases of 11.4 percent and 4.6 percent respectively.