Changing stories
Share - WeChat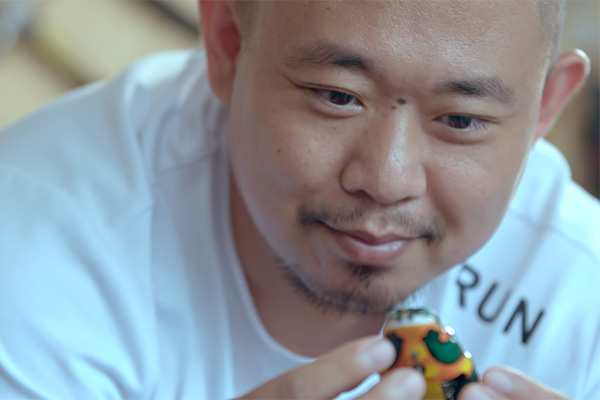 Covering fields such as agriculture, automotive, toys, literature and clothing, the serial follows 40 people from a dozen industries.
A year of preparation and six months of shooting saw the crew travel thousands of kilometers from Heilongjiang province in Northeast China to the metropolis of Guangzhou in the south.
Hu Qunfeng, the chief director, says that the documentary is tailored for online viewers, whose average age is much younger than traditional TV audiences. So each episode is short.
"We've done a survey and discovered that most young people can only attentively watch a story as short as around seven-and-a-half minutes," he explains.
So, every episode-which spans around 25 minutes-consists of three short stories. Usually, a documentary aired on TV is double that length, and a theatrically released production lasts at least 90 minutes.
In the first nine episodes, a Chinese-Swiss railway enthusiast travels around 120,000 kilometers to take 400 rides on trains in one year; a landscape architect tries to remodel urban buildings' roofs into farms; and a migrant worker-turned-writer finds true love with a pen pal.
But for Hu, the director's most impressive story is the "legend" of an 85-year-old mother of six daughters.
The elderly woman, named Wang Qunjing, was born in a poor family in Nanning in the Guangxi Zhuang autonomous region.
She has suffered and sacrificed much to raise the children. Like most thrifty Chinese women of her generation, she scarcely purchased new clothes and hardly cared about dressing up.
A turning point came during the Spring Festival in 2016. Wang visited her youngest daughter's home in Guangzhou, taking only a few clothing items with her. However, she was forced to borrow a set of dry clothes from her daughter because of rain.