Apple cuts revenue forecast on weak China sales
Share - WeChat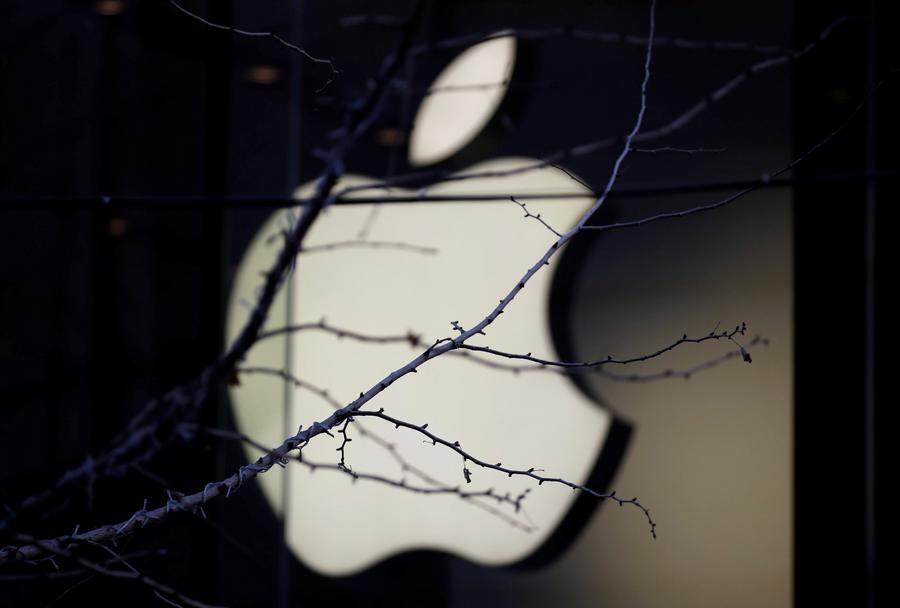 Apple Inc lowered its revenue forecast for the first time in almost two decades, amid fewer upgrades to its flagship iPhone and weak performance in China as it faces rising competition from Huawei Technologies Co.
Tim Cook, CEO of Apple, said in a letter to investors that the US tech giant slashed its revenue guidance to $84 billion for the quarter ended Dec 29, down from earlier estimates of $89 billion to $93 billion.
The new forecast is lower than the California-based company's sales of $88.3 billion a year ago, marking its first holiday quarter slowdown since Cook became CEO in 2011.
Cook attributed the decline to a variety of factors including weakening demand from China and lower-than-expected sales of iPhones.
iPhones account for about two-thirds of Apple's overall revenue.
"In fact, most of our revenue shortfall to our guidance, and over 100 percent of our year-over-year worldwide revenue decline, occurred in China across iPhone, Mac and iPad," Cook said in the letter.
He said the effects of trade tensions between China and the United States also appeared to influence consumers, with traffic to its retail stores and partners in China plummeting.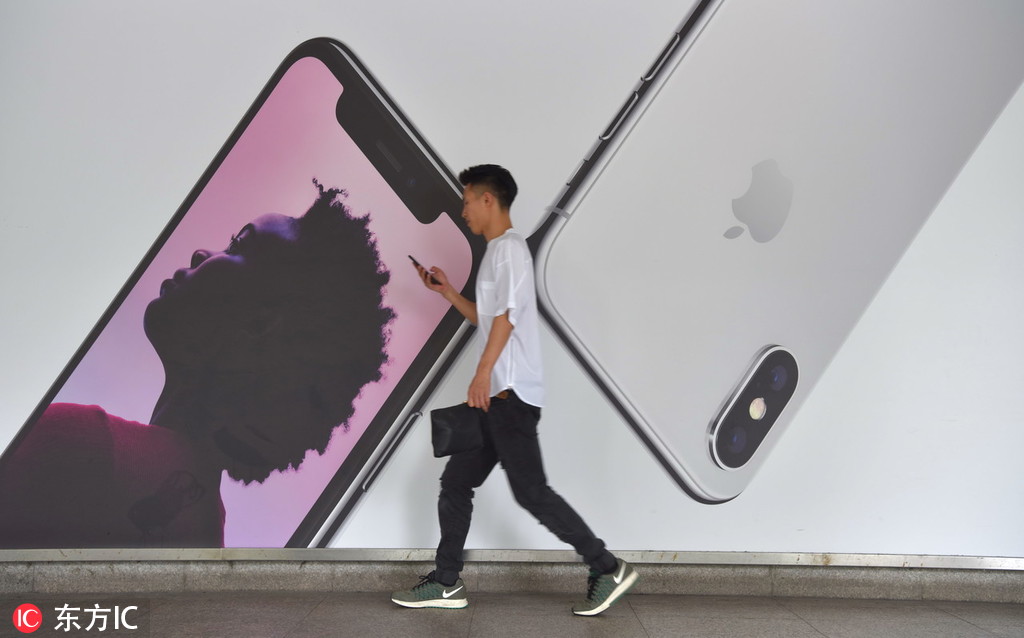 Jia Mo, a research analyst with technology consultancy Canalys, said Apple's failure to meet the original forecast is a complex result of the macroeconomic situation, competition from Chinese players and the US company's missteps in pricing strategy.
"China's smartphone market is forecast to drop 12 percent in 2018, which definitely weighed on all vendors, but it is worth noting that even within such a tough situation, Chinese players Huawei, Xiaomi Corp, and Vivo all managed to maintain growth in the first nine months of last year. In the same time frame, Apple, however, dived 12 percent," Jia said.
He said the high price of Apple's latest handset risks losing mass-market consumers to rivals and making Apple a niche brand in China.
On Wednesday, Apple shares went down as much as 8.5 percent in extended trading. Its suppliers also tumbled on Thursday, with the main iPhone assembler, Hon Hai Precision Industry Co, falling up to 2 percent.
The news came shortly after Huawei overtook Apple as the world's second-largest smartphone vendor, with the former shipping over 200 million handsets worldwide in 2018.
Zhang Wentao, a 26-year-old bank employee in Beijing, recently changed his iPhone 8 for a Huawei Mate 20. "Huawei has better photography functions at a more affordable price. I see no reason why I still have to buy iPhone."
Xiang Ligang, a telecom veteran and CEO of industry website Cctime, said the most expensive model of iPhone tends to sell the best in China, but its less-expensive models are losing to local alternatives that are making steady improvements in both hardware and software.
China Merchants Securities Co said in a research note that it expects Apple to sell some 60 million to 70 million smartphones in the fourth quarter of 2018 and 38 million to 45 million in the first quarter of 2019, lower than previously forecast.