Top TCM authority urges more scrutiny
Share - WeChat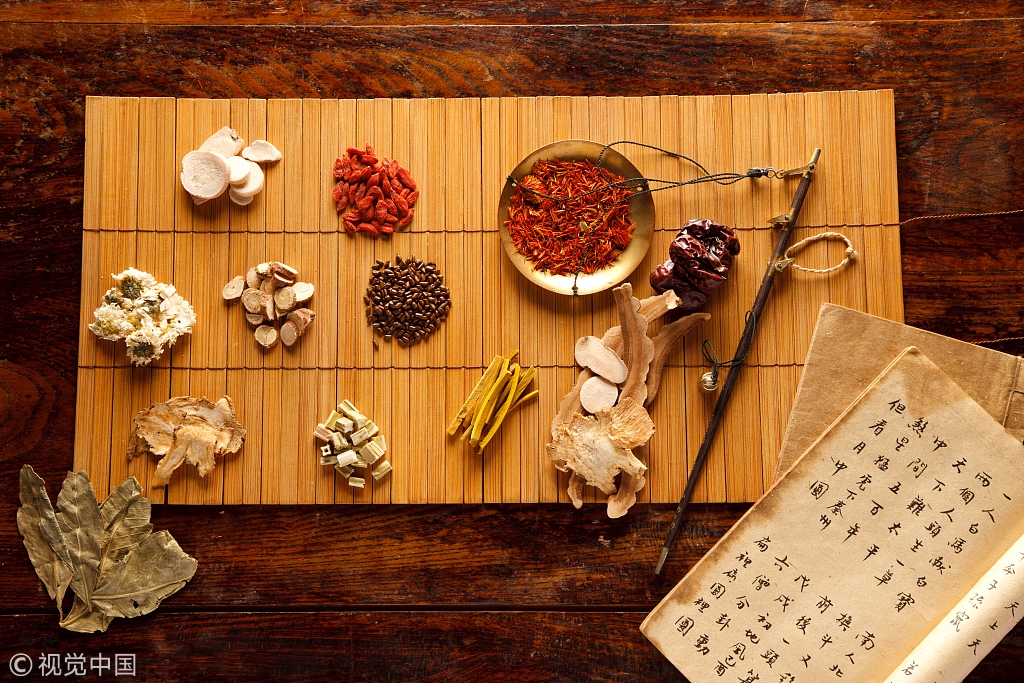 China's top authority for traditional Chinese medicine has urged its branches across the country to take effective measures to combat irregularities in TCM healthcare services after a company in Tianjin was accused of misleading consumers about the effects of its herbal products.
In a statement released on Friday, the State Administration of Traditional Chinese Medicine urged local TCM authorities across China to thoroughly inspect TCM advertising, training, healthcare services and products, and severely and promptly punish those involved in irregularities such as fake advertising and selling fake products to ensure people's health.
Although the health benefits of TCM have gained more public recognition, irregularities in healthcare services such as the illegal promotion of products and services have endangered people's health and erected hurdles to the development of TCM, it said.
"We will never allow any institutions or individuals to violate law and regulations, cause harm to people's life and damage TCM's image in the name of TCM," the administration said.
The administration had a meeting on Thursday on regulating TCM healthcare after finding irregularities at some institutions recently, the statement said, without naming the institutions.
The statement was released amid renewed public attention to irregularities in the promotion and sale of healthcare products, including food supplements, following an accusation by an online healthcare information platform that Quanjian Nature Medicine Technology Development Co, a producer based in Tianjin, made huge profits by misleading consumers, some of whom went bankrupt or died.
In a report earlier this week, the platform, Dingxiang Doctor, cited a man who said his 7-year-old daughter, Zhou Yang, died in 2015 after using an herb product from the company that was claimed to have an anti-cancer effect.
Zhou, who suffered a rare cancer, had showed signs of improvement following surgery and chemotherapy at Beijing Children's Hospital before using the company's product, her father said.
The report also said the company attributed its success to its more than 600 secret TCM prescriptions, and it promoted its expensive but what the report called ineffective healthcare products and techniques across China through a pyramid scheme. A joint team including the Tianjin Administration for Market Regulation and the Tianjin Health Commission is investigating the company, including whether it is responsible for Zhou Yang's death and whether it is involved in exaggerated promotion, illegal pyramid selling and healthcare food safety problems.
Anyone found to have violated the law will be held accountable, the team said.
Kang Yi, vice-mayor of Tianjin and head of the investigation team, said the preliminary probe found that Quanjian had exaggerated the efficacy of some of its products. The team is still looking into some other accusations, and the result will be made public in a timely manner.
Quanjian has denied the allegations and said it is cooperating with the investigation team.
The team has also contacted Dingxiang Doctor, asking it to provide evidence to assist its investigation.
Major e-commerce platforms in China, including JD, Tmall and Taobao, have stopped selling Quanjian's products, Beijing News reported, adding that an exhibition by the company that had been scheduled to open in Tianjin on Thursday had been canceled suddenly.
Market regulation authorities across China had punished 49,000 cases involving law violations by the end of October, with 8,900 suspects detained by police, since a nationwide campaign was launched in July last year to fight deceit and fake promotion of healthcare food, according to the State Administration for Market Regulation.