China's social net wealth second highest in the world at $63t
Share - WeChat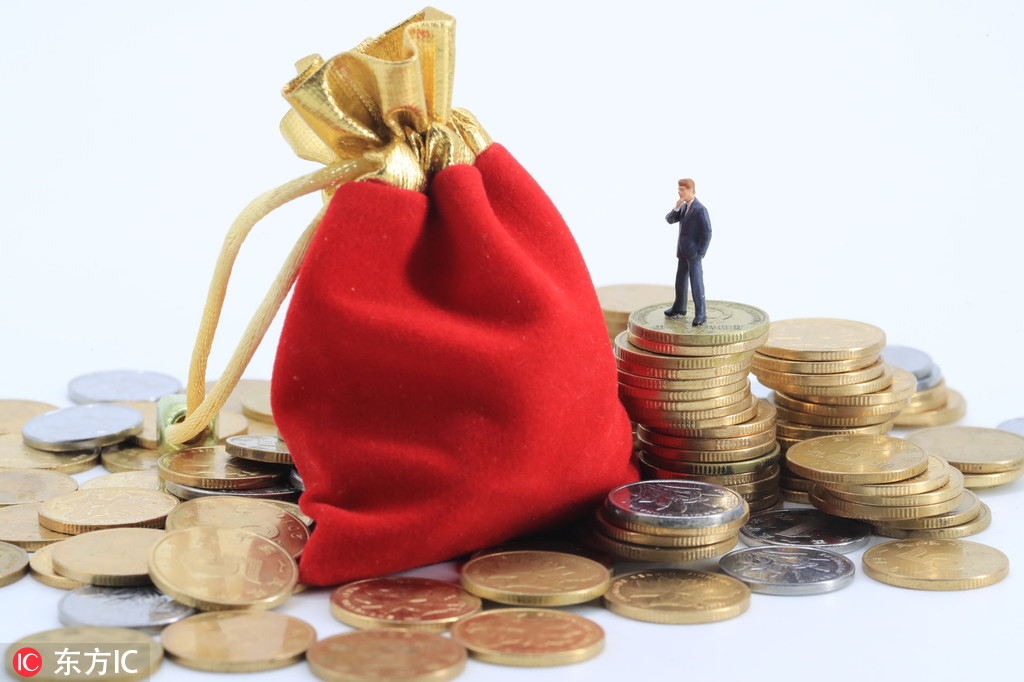 By the end of 2016, China's social net wealth totaled 437 trillion yuan ($63.48 trillion), ranking second in the world, according to China's National Balance Sheet 2018, a report released by the National Institution for Finance & Development.
The figure, which is equivalent to 70.7 percent of the wealth level in the United States, includes 424 trillion yuan of domestic non-financial assets and 13 trillion yuan of net external assets.
Seventy-three percent of social net wealth is owned by residents, while the remaining 27 percent is held by the government, the report said, adding that by the end of 2016, China's social asset totaled 1210 trillion yuan.
During the same period, China's GDP, which registered 74.4 trillion yuan and was equivalent to 57.2 percent of the GDP of the United States, also ranked second worldwide, said Zhang Xiaojing, deputy director-general of National Institution for Finance & Development of the Chinese Academy of Social Sciences.
According to the report, between 2000 and 2016, China's non-financial assets increased by 10.3 times to 424.5 trillion yuan from 37.5 trillion yuan, while financial assets rose by 13.8 times to 786.2 trillion yuan from 53.2 trillion yuan.
The top three financial assets that recorded biggest increase are securities investment funds, insurance and undiscounted bank acceptance bills, with a growth rate of 44.2 percent, 26.7 percent and 25.2 percent, respectively.
This reflected the rapid development of China's non-bank financial system, as well as continuous optimization of financial structure, Zhang said. Now, funds and insurance have become important parts for residents to accumulate their wealth. Meanwhile, off-balance-sheet business has developed rapidly.
Between 2000 and 2016, China's non-financial assets rose 23 trillion yuan annually, among which 68 percent came from investment, while 32 percent was attribute to revaluation of assets. The main reasons for revaluation of assets include high valuation after listing and high house price.
In terms of China's debt risks, Zhang said, the theories and methods of the balance sheet emphasize dealing with risks should take assets, liabilities and net wealth into consideration. It could be biased to talk about debt risks only from the perspective of liabilities and leverage ratio.
Between 2000 and 2016, China's liabilities rose to 27 trillion yuan from 2 trillion yuan, however, in the meantime, the assets also jumped to 146 trillion yuan from 11 trillion yuan correspondingly. China's net wealth rose from 9 trillion yuan to 119 trillion yuan, building a solid foundation to fend off debt risks, Zhang added.
However, the report also pointed out that large-scale of net wealth cannot guarantee the country against debt risks. Some other factors also have some impacts on government's net wealth, such as hidden debts, liquidity of government assets and procyclicality of asset prices.