Skipper Wu looks forward to a better World Cup in France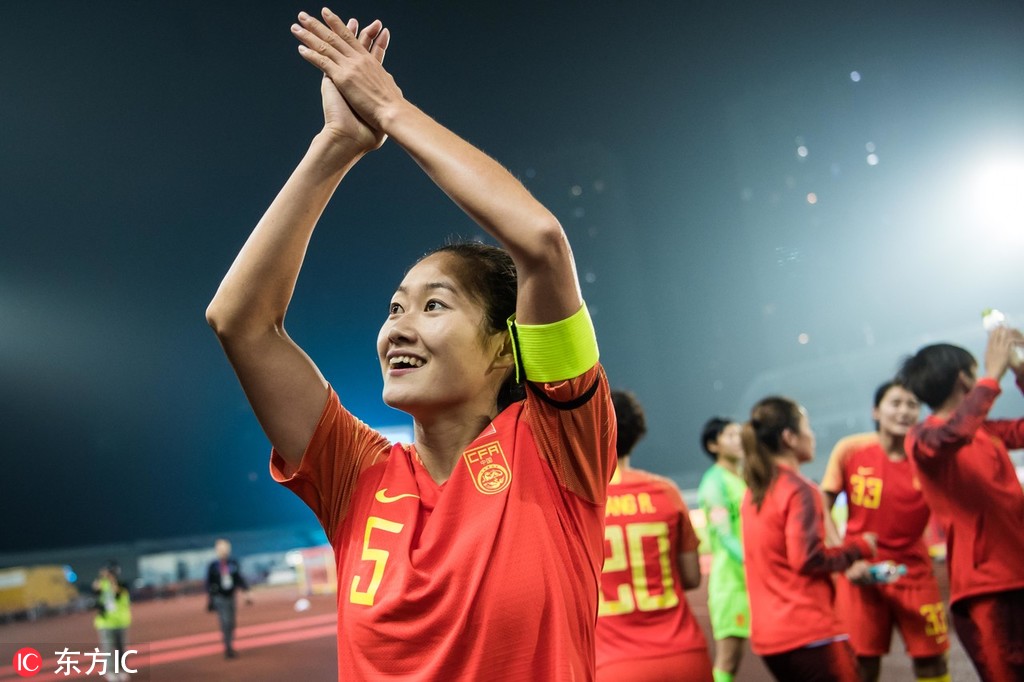 GOLD COAST - Wu Haiyan, skipper of Chinese women's football team, is expecting a better result at the 2019 France World Cup and a blossom of women's football in China.
Talking to Xinhua on Wednesday in Australia, where the 25-year-old is receiving training every day, Wu said she wants to show the world the progress they made in the past years.
"We almost hit the bottom in 2015 (World Cup). We set off from low after Canada World Cup and made a great progress in the past years. Now we are being understood and our efforts being recognized. This is a big deal," Wu said.
China lost to the US 1-0 in the top 8 round in the 2015 Canada World Cup. For next year's World Cup, the Chinese team was placed in Group B, along with South Africa, two-time world champions Germany, and rising contenders Spain.
"We think this is a very good group and a good chance to show the world what we have achieved in these years. We are getting better, more experienced. We played together at the 2014 Asian Cup, the 2015 World Cup and 2016 Rio Olympics. We want the opponents see our growing," Wu said.
Three years ago in Canada, Wu said she wanted to "shock" the world, but she failed.
"I still want to shock the world in France. We didn't have a good World Cup last time in Canada. This time I want a better one. We worked hard to get onto the stage to let the fans know we've tried, what we can do and how we get improved. The World Cup is the stage we want," she added.
The Steel Roses won the runners-up at the 1999 World Cup, but never got past the quarter-finals in the next three World Cups they competed.
"We want to get a better finishing next year in France. Furthermore, I want to see the development of the Chinese women's football. This is a big wish of the coaches and players. I hope this World Cup might help me get a good future after I retire," she said.
"I'm having a great time in the team. Everybody likes the feeling of the group. We're happy and like a big family. Our coach (Jia Xiuquan) has done a lot for us. He's a person likes to do, not to talk. The whole process to the World Cup is going to be a great memory to me," Wu said.