Honeywell helping build a smarter, safer, more sustainable world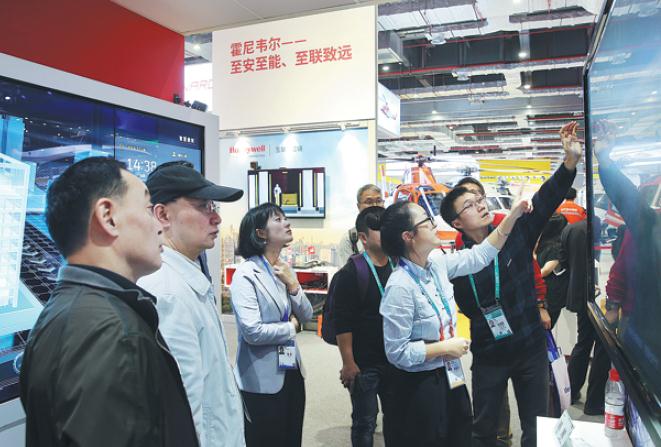 Editor's Note: This year marks the 40th anniversary of China's reform and opening-up. China Daily interviewed top executives of well-known multinational companies for their views on the country's socioeconomic development.
Please use three words to describe China's changes in the past 40 years.
Bountiful, unrivalled and influential.
China is one of the largest countries in the world, not only in land and resources but also its population. In the past 40 years of reform and opening-up, China has provided food to 22 percent of the world's population with 7 percent of the world's cultivated land, significantly improving people's nutrition. This is an amazing achievement.
The country is transitioning from being vast to being strong. In the past 40 years, China has achieved unrivalled results in various fields, especially in economic growth. From 1978 to 2017, China's GDP expanded at an annual average rate of 9.5 percent, increasing over 30 times in size.
China has also become increasingly important in world development. According to a recent survey of 21,000 people around the world by US News and World Report, China ranks third in the world for influence, behind the United States and Russia.
What are the biggest achievements made in China since the introduction of the reform and opening-up policy 40 years ago?
Since the reform and opening-up policy came into place, China has undergone many rapid changes. Two key changes have taken place in the Chinese economy in recent years.
First, China is undergoing an amazing digital revolution, which is transforming the way we live and work with exciting new products that connect us, and incorporate software and data in new ways.
Honeywell is deep-diving into connected technology that is well aligned with China's Internet Plus strategy. This has provided Honeywell with huge opportunities for developing and delivering innovative connected products, services and solutions in China that help to address challenges intelligently.
Second, the rise of China's outstanding private companies is felt locally and internationally. This will greatly benefit both Chinese consumers and the innovation ecosystem.
What's the biggest challenge China faces today and how can the country overcome it?
One of the biggest challenges China faces today is environmental protection. It requires strong innovation and cooperation, presenting opportunities for multinational companies and local enterprises to provide the best solutions to resolve such challenges.
Honeywell is uniquely positioned to help China to address its air and water pollution challenges. Half of our core technologies are directly relevant, with a full portfolio across personal protection, air filtering, energy efficiency and emission reduction.
We have already been partnering with the Chinese government and local enterprises to fulfill the country's energy efficiency goals.
How has your company benefited from the country's reform and opening-up policy?
Soon after reform and opening-up started, China's booming market attracted multinational companies seeking growth opportunities. The scale and proportion of foreign direct investment in China rose sharply from $4.37 billion in 1991 to $131 billion in 2017, ranking second in the world.
Thanks to the reform and opening-up policy, as well as the country's development strategies such as Digital China, Beautiful China, and the Belt and Road Initiative, Honeywell has been growing ever since, especially during the last 15 years.
From 2004 to 2017, Honeywell's revenue in China increased sixfold. The country has become the largest single market for Honeywell outside the United States, presenting the company with the best opportunity for growth.
Today, all of Honeywell's four strategic business groups are represented in China. Over the years, Honeywell has set up subsidiaries and joint ventures in more than 30 cities across the country, and employs approximately 13,000 people in China, of which 2,600 are research and development personnel.
The biggest advantage of the Chinese market is its huge size. Although China's economy has slowed down in recent years, China's economic growth in 2017 still accounted for one-third of global economic growth.
In the future, as China's digital economy continues to soar, Honeywell hopes to make its contributions in this unique market.
How do you view China's role in the world today?
China plays an increasingly important role in promoting world economic cooperation and development.
As the world's second-largest economy, China is at the forefront globally in several areas, especially in the digital field, leading and promoting global innovation.
For example, China has more e-commerce activity than any other country in the world today. It accounts for 42 percent of global e-commerce, boasts a third of the world's most successful tech startups, and conducts 11 times more mobile payments than the United States.
Honeywell, a leading connected supply chain leader, plays its part in this booming market.
Could China's experiences and practices be used to solve global problems?
China has accumulated rich experience and made great achievements in poverty alleviation. In the past 40 years, over 700 million Chinese people have been lifted out of poverty, accounting for over 70 percent of global poverty reduction in the period.
In addition to poverty alleviation, China has 300 million middle-income earners. There is still huge untapped potential in this segment. At Honeywell, we are committed to driving the mid-segment market by continuing to enhance our East for East strategy.
Apart from economic development, what progress in other fields have you witnessed in China in the past 40 years?
China has made great progress in terms of the digital revolution and environmental protection.
According to the World Internet Development Report 2018 and the China Internet Development Report 2018 prepared by the China Cyberspace Research Institute, China's digital economy in 2017 reached 27.2 trillion yuan (3.95 trillion) in market scale, accounting for 32.9 percent of GDP, ranking second in the world.
Mobile payment platforms such as WeChat Pay and Alipay have transformed people's way of life, and will further change companies' business models. As a technology company, Honeywell is highly committed to building a more connected world, which is smarter, safer and more sustainable.
Energy conservation and environmental protection have become important milestones in order to achieve sustainable development. As such, China is set to adopt stricter emission standards, forcing traditional enterprises to intensify innovation and accelerate industrial upgrading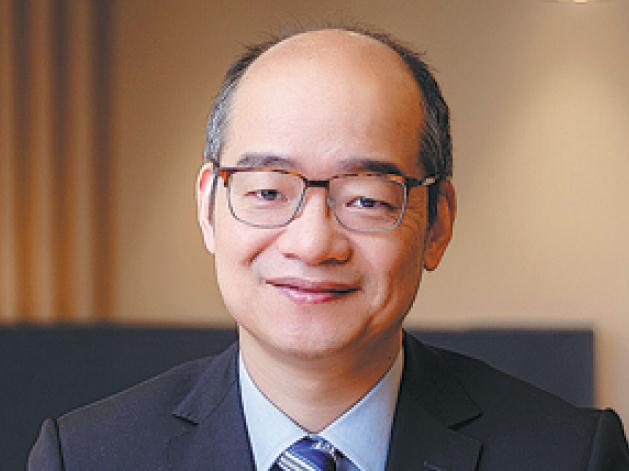 CV
Name: William Yu
Age: 54
Nationality: Chinese
Career:
Nov 2018 onwards: President of Honeywell China and vice-president and general manager, Honeywell Performance Materials and Technologies Asia-Pacific
Jan 2017-Nov 2018: Vicepresident and general manager, Honeywell Performance Materials and Technologies Asia-Pacific
Nov 2013-Dec 2017: Senior VP and president of Allegion APAC
March 2011-Nov 2013: President of Ingersoll Rand Security Technologies for Asia-Pacific
Education:
Executive MBA at China-Europe International Business School in Shanghai
BS in German from Shanghai Science & Technology University
Family: Married
Today's Top News
Editor's picks
Most Viewed