No charges brought against JD founder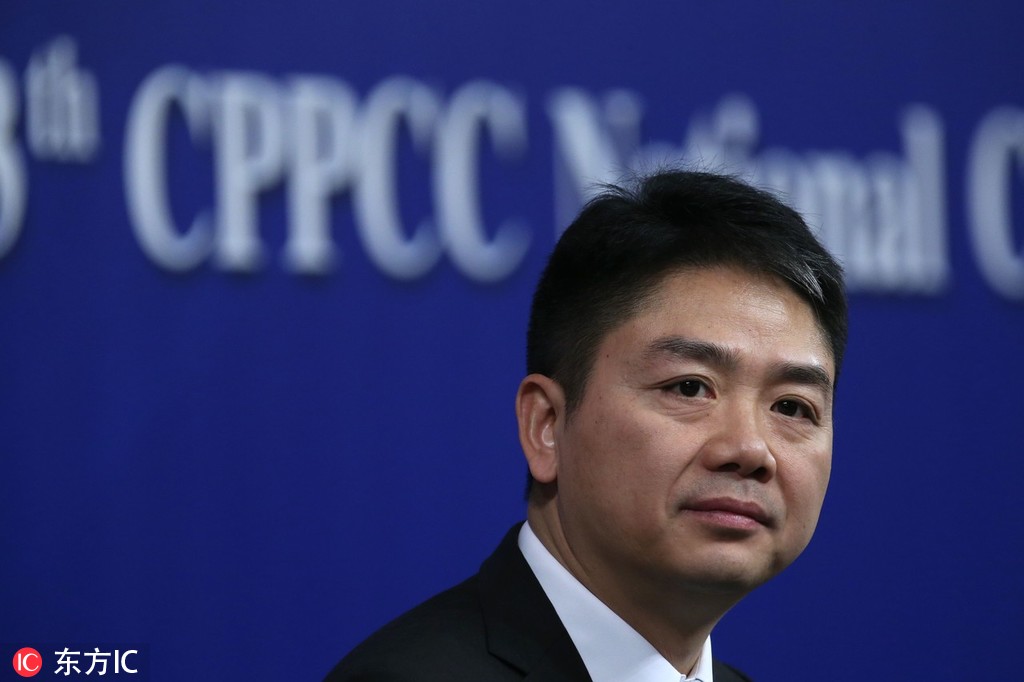 No charges will be brought against Liu Qiangdong, billionaire founder and CEO of Chinese e-commerce giant JD, for an alleged sexual assault in the United States.
Prosecutors announced on Friday that their investigation turned up insufficient evidence to follow through.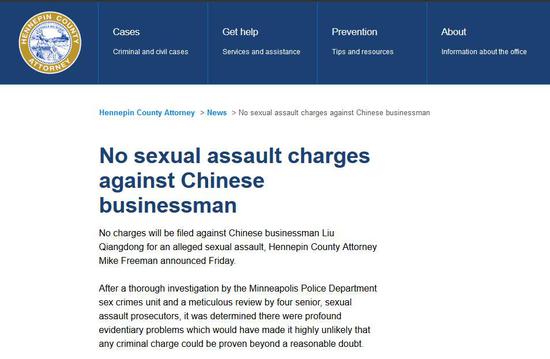 After an investigation by the Minneapolis Police Department sex crimes unit and a review by four senior sexual assault prosecutors, it was determined that evidentiary problems would have made it highly unlikely that any criminal charge could be proven beyond reasonable doubt.
Hennepin County Attorney Mike Freeman in a statement said that as prosecutors reviewed surveillance video, text messages, police body camera video and witness statements, "it became clear that we could not meet our burden of proof and, therefore, we could not bring charges."