Ministry: China 'open' to US trade delegations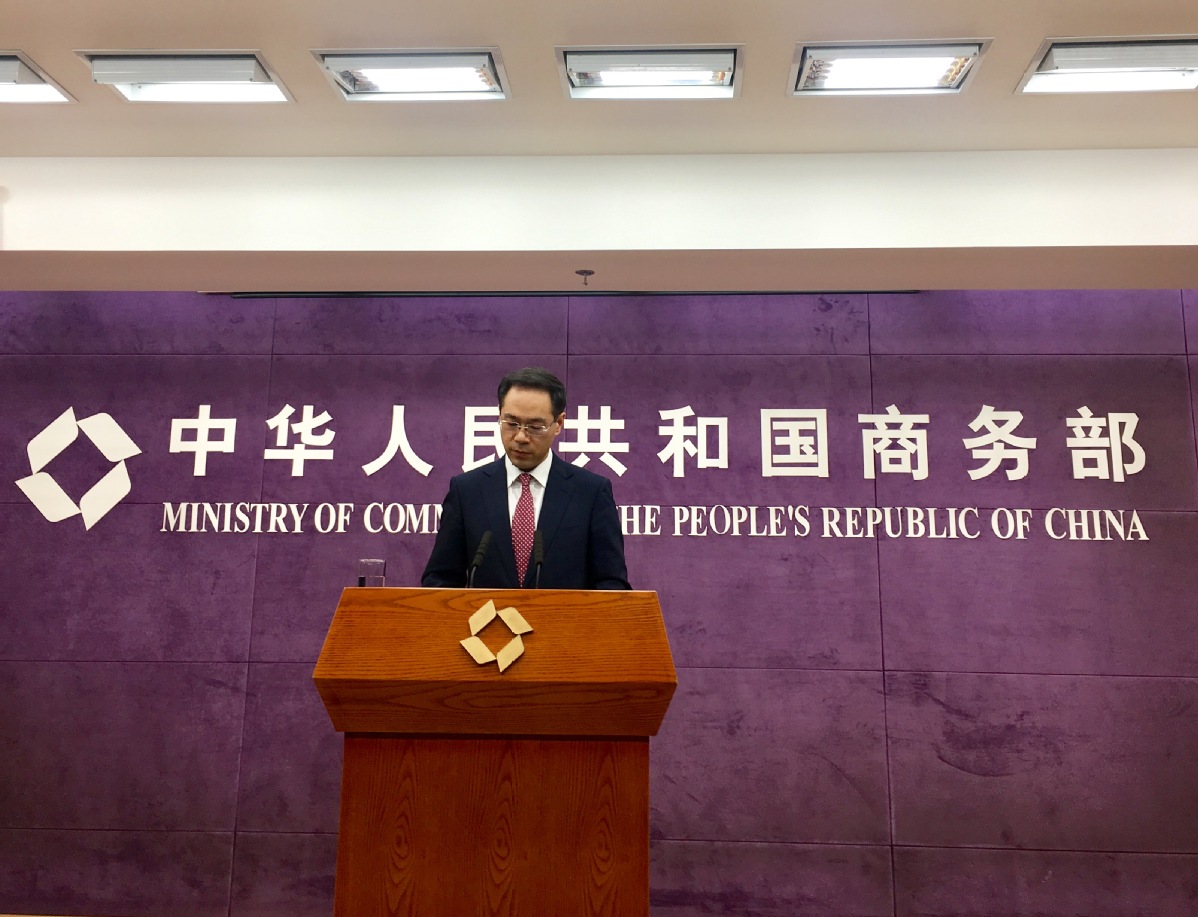 China would welcome any US trade delegation to visit the country and is keeping an "open attitude" about visiting the US for trade talks, China's Ministry of Commerce said on Thursday.
The two countries' economic and trade teams are maintaining close contact, discussing the details of trade negotiations and making smooth progress said ministry spokesman Gao Feng at a press conference.
The comments came after foreign media reported on Thursday Chinese companies bought at least 500,000 metric tons of American soybeans for no less than $180 million. The purchase was touted as the first major move after a series of meetings and exchanges between China and the US this month.
Soybeans have always been an important line item in China's imports of American agricultural products, Gao said, stressing "there is a huge domestic demand."
But Gao declined to confirm the reports or release more details.