Massive growth prospects for nation's dairy market over the next five years
Share - WeChat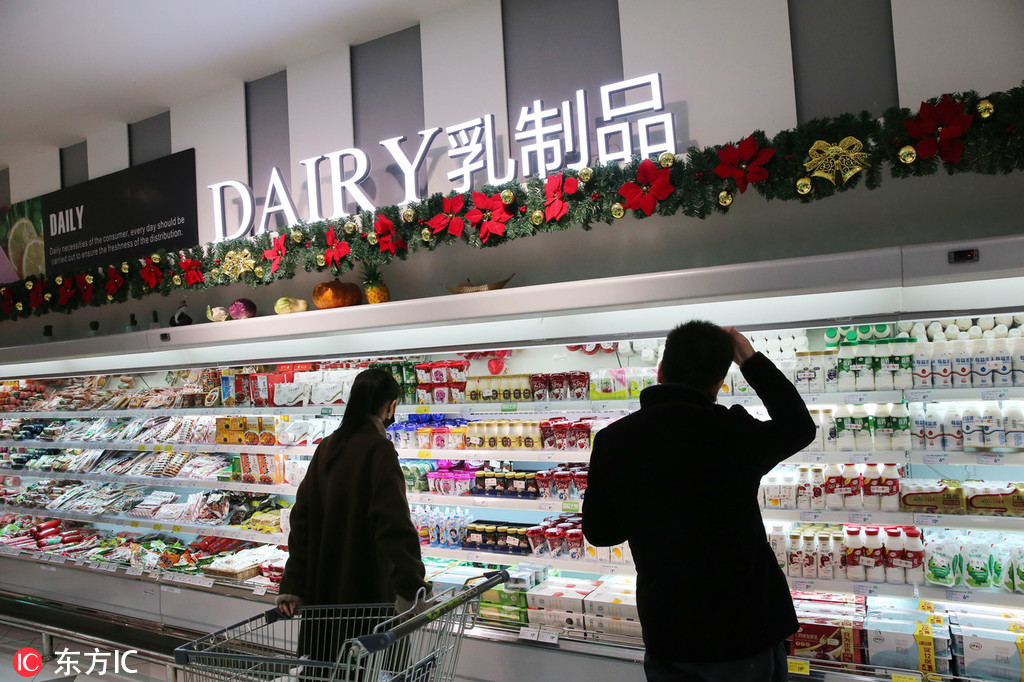 China will see significant growth potential in the consumption of organic milk, yogurt and cheese products, fueled by increasing demand for premium products from quality-conscious consumers, according to a new report.
In the next five years, sales of cheese will see a compound annual growth rate of over 20 percent. In 2023, per capita consumption of cheese will reach 0.23 kg per year, and the continuing growth of solid milk products such as powder will be a future trend, according to the New Horizon 2023 report released by Sino-Dutch Dairy Development Center on Wednesday.
"Consumers in China are very demanding, and the generation gap of consumers is becoming smaller. More people are willing to pay for premium, ultra-premium and innovative dairy products," said Rahul Colaco, president of Dutch dairy producer FrieslandCampina China and chairman of the SDDDC supervisory board.
"There is a big trend in the consumption of cheese in China, driven by the popularity of milk tea with cheese cap and Western-style pizzas and hamburgers," he said.
"Meanwhile, Chinese consumers are seeking more personalized nutrition. The elderly population, or those who have medical needs and do sports are seeking more specialized products and functional food. Besides, lower-tier Chinese cities are expected to experience big growth. For the infant nutrition market, about 50 percent of growth will come from smaller cities," he said.
In the next five years, the total consumption volume of dairy products in China will grow by 15 percent to 20 percent, and the per capita consumption of raw milk will reach 40 kilograms. Currently in China, the figure is around 36 kilograms a year, while it is 50 kilograms in Japan and South Korea.
During the five-year period, sales revenue of dairy products will grow by over 3 percent every year. The low-temperature milk market will see sales growth of 8 percent every year, and sales of yogurt and organic milk are expected to grow by over 10 percent annually, the report found.
"Leading Chinese dairy firms Yili Group and Mengniu Dairy Co are expected to increase their sales each by 30 billion yuan ($4.35 billion) to 50 billion yuan in the next five years, and they are hopeful of joining the top five global dairy producers," said Li Shengli, a professor at China Agricultural University.
The dairy sector report was released by the SDDDC, co-founded by China Agricultural University, Wageningen University and Royal FrieslandCampina in 2013. The center aims to improve dairy production, safety and quality levels in the dairy chain in China with the help of Dutch dairy production expertise.