Canada should choose right course and not play US game: China Daily editorial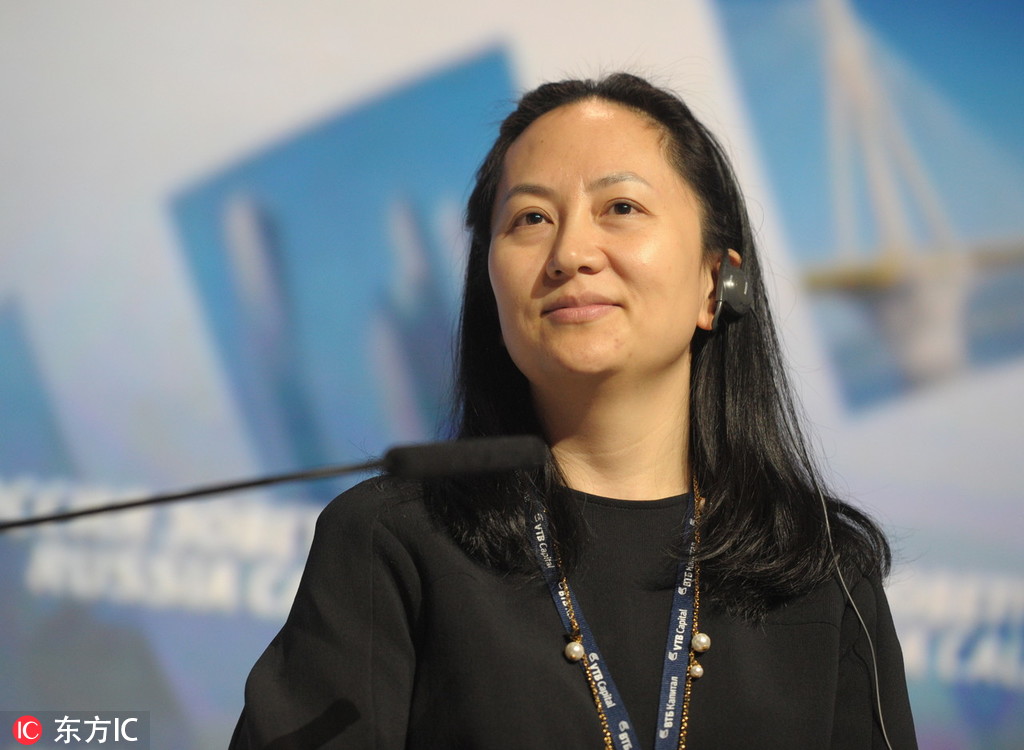 A Canadian court granted bail to Meng Wanzhou, chief financial officer of Huawei Technologies, on Tuesday, which is a step in the right direction. But it is only a small one, and the diplomatic incident, which has been manufactured by Washington using Ottawa as a tool to manipulate the extradition system for political not legal ends, is still far from over.
There are strict conditions for Meng's release, but Canada said that so far the United States has not formally requested her extradition. If the US does not formally request it within 60 days from the date of her detention, Meng will be released.
Considering that Beijing and Washington are in the process of restarting a fresh round of negotiations aimed at bringing an end to trade frictions between them, the timing of Meng's detention and whether or not the US will pursue her extradition has sparked a lot of speculation.
The conjecture that her detention is a bargaining chip in the 90-day-deadlined trade negotiations between the US and China was seemingly given substance by the remarks of US President Donald Trump on Tuesday, when in an interview with Reuters, he said he would intervene in the case if it would help seal a trade deal with China.
It goes without saying that the Chinese government will keep a close watch on Meng's case and will do whatever it takes to ensure she gets a fair hearing, but Washington is mistaken if it thinks it can take Meng hostage and ransom her for concessions in the upcoming trade talks.
Likewise Canada is mistaken if it believes that a former diplomat's detention is linked to Meng's arrest. Chinese Foreign Ministry spokesman Lu Kang commenting on Meng's bail on Wednesday made it clear that Michael Kovrig has been detained for questioning about possible illegal activities in China relating to his work with an NGO, which being unregistered means he and the NGO have violated the law.
Instead of complicating Meng's detention by trying to link it to other issues, Canada and the US should show political wisdom and untangle the various issues so that they can be resolved in the correct way.
Canadian Foreign Affairs Minister Chrystia Freeland said that Kovrig's detention has attention at the very highest level of government, which is all well and good. But the highest attention should also be given to Ottawa's actions in the service of Washington. Canada's willingness to play ball with the US in the games it is playing with China has badly damaged its image among Chinese people and will only gravely harm bilateral relations.
As Lu said, Meng's detention was a mistake from the start and China's request is very clear — Canada should immediately release Meng and protect her legitimate rights and interests.
Most Viewed in 24 Hours
China stories