New film documents Shenzhen's growth as a result of opening up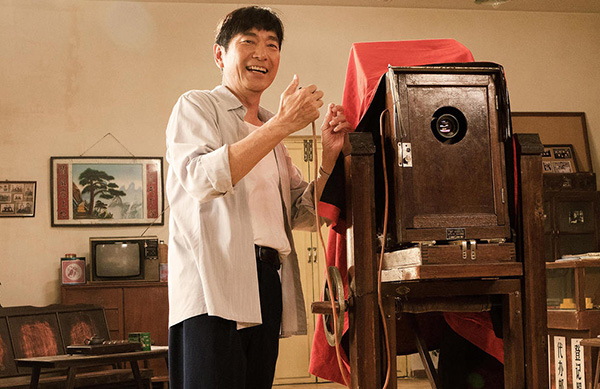 The Photographer, a forthcoming film that reflects Shenzhen's transformation over the past 40 years, will open across China on Dec 12.
Director Zhang Wei, alongside the cast, attended the opening ceremony which was held in Great Hall of the People in Beijing on Tuesday.
Inspired by true stories, the film examines the influence of China's reform and opening-up through the perspective of a family of three generations.
As the father struggles to juggle his dream of being an established photographer and his responsibility toward his family, his son demonstrates uses his talent through the then-burgeoning internet industry to create a new photography app.