Qualcomm bets on 5G supremacy with its latest mobile chip
Share - WeChat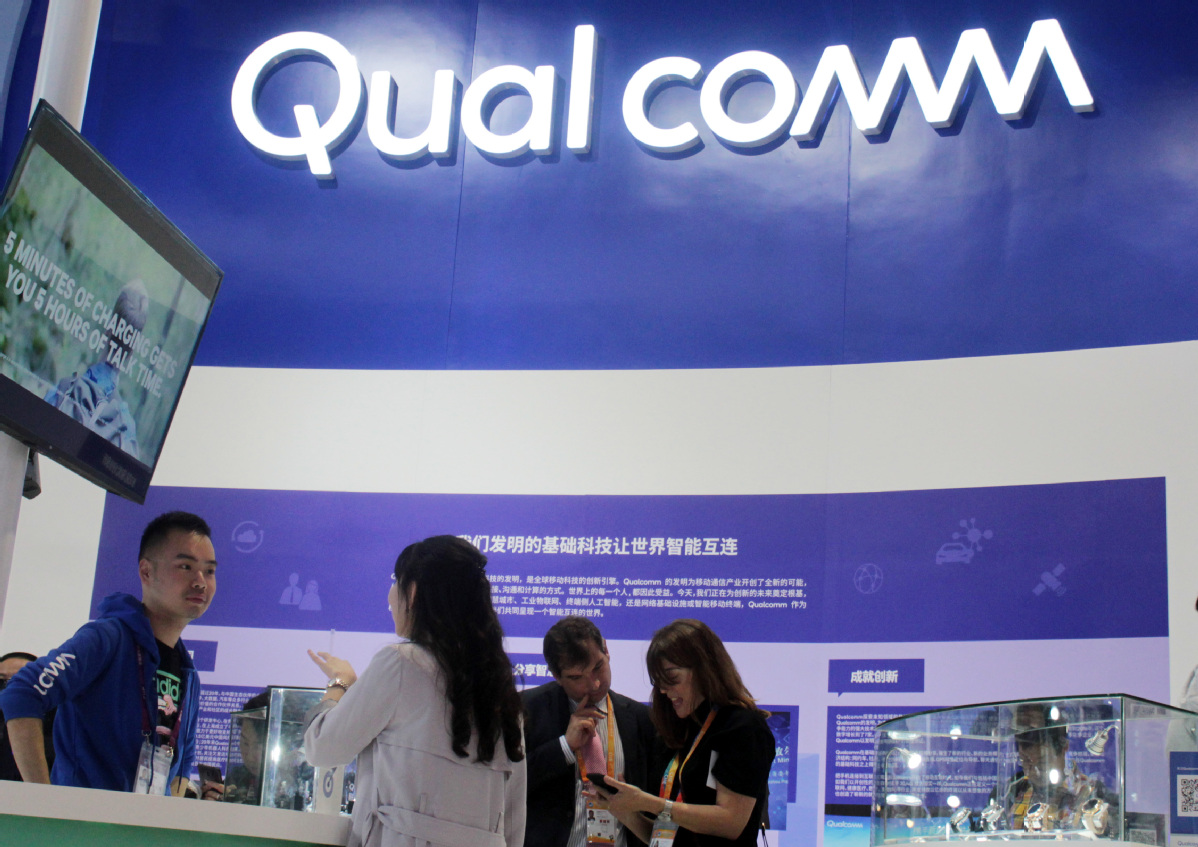 Qualcomm Inc has unveiled its first 5G-ready mobile chip which will be used in string of Chinese companies' 5G smartphones next year, as part of its broader push to maintain supremacy in the era of the fifth-generation mobile communication technology.
The Snapdragon 855, released in Maui, Hawaii, on Tuesday local time, brings multi-gigabit 5G and it is small enough to be built into smartphones. It also supports under-display fingerprint sensor technology, augmented reality and gaming performance improvements.
Qualcomm President Cristiano Amon said: "It's that the entire industry is moving at the same pace for 2019 launches. It is not just about upgrading a mature market, but moving to new business models. 5G is here."
According to him, in the next few months, the industry will see 5G flagship smartphones that people will be able to buy. Among them will be handsets made by Chinese companies such as Xiaomi Corp, Vivo, Oppo, ZTE Corp and HTC Corp.
The move came as China is striving to launch a pre-commercial 5G network in 2019 and is preparing for large-scale deployment in 2020. 5G is expected to be at least 10 times faster than 4G and will support superfast movie downloads, such as downloading an 8-gigabyte film in seconds, as well as AR applications.
"The global telecom industry is betting on 5G to cope with a yearlong downward spiral in global smartphone shipments, and more importantly to prepare for a promising future where 5G devices will enable a slate of new applications," said James Yan, research director at Counterpoint Technology Market Research.
In the third quarter of 2018, worldwide smartphone shipments fell 6 percent year-on-year to 355.2 million units, data from market research company International Data Corp showed.
But the advent of 5G smartphones is expected to inject new vitality into the sector.
According to a report by Counterpoint, global 5G smartphone shipments are expected to reach 110 million units in 2021, an increase of 255 percent year-on-year, partially offsetting the continued shrinking volume.
The 5G chip unveiled by Qualcomm is also expected to give the US tech giant an upper-hand over rivals, especially as it is locked in a bitter fight with Apple Inc, which is no longer using its chips.