BT to reject Huawei 5G network bids
Share - WeChat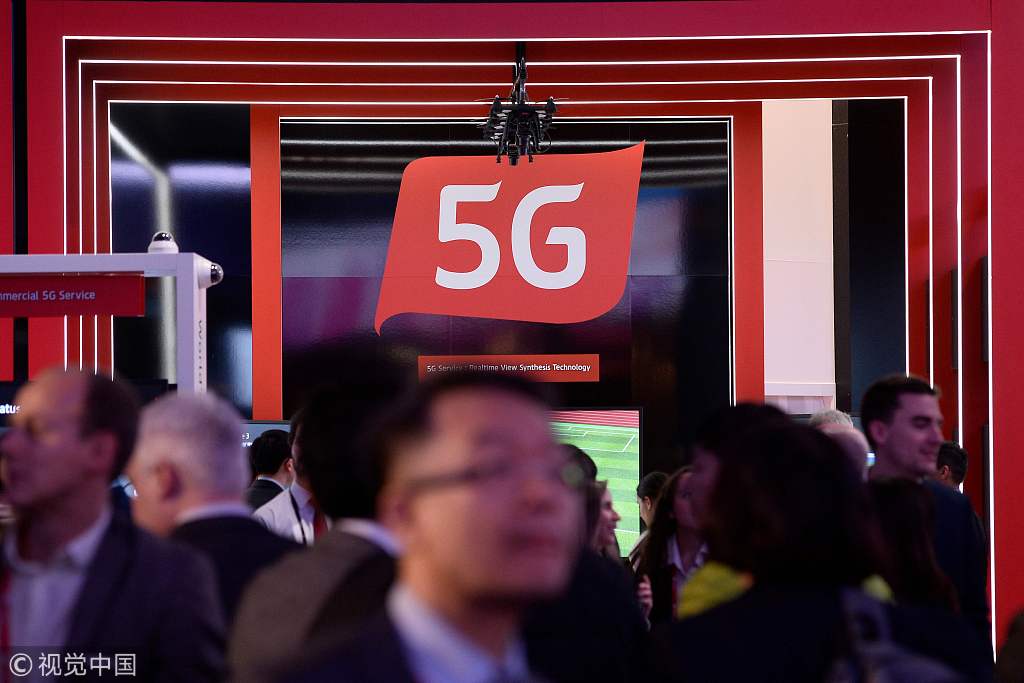 British network provider BT has confirmed it will not consider bids from Chinese telecommunications company Huawei for 5G network contracts.
The decision comes after UK security officials and those in other nations have placed increasing pressure on network providers to review their dealings with Chinese telecommunications companies.
"Huawei have not been included in vendor selection for our 5G core," a BT spokesperson said. "Huawei remains an important equipment provider outside the core network, and a valued innovation partner."
5G refers to the fifth generation of mobile networks which will be faster and have greater capacity than previous iterations. 5G rollout in the UK is rumored to begin in late 2019.
Huawei said it will continue to collaborate with BT despite being left out of the 5G vendor process.
"Huawei has been working with BT for almost 15 years," a Huawei spokesperson said. "Working together, we have already completed a number of successful 5G trials across different sites in London, and we will continue to work with BT in the 5G era."
BT also confirmed that it is in the process of removing Huawei components from core parts of its 4G network, though it will keep less significant equipment supplied by the Chinese company.
BT said the removal of hardware aligns with company policy to keep Huawei on the margins of its 4G infrastructure in the UK.
On Monday, Alex Younger, the head of the UK Secret Intelligence Service - otherwise known as MI6 - said the government should question Huawei's involvement in Britain's 5G rollout.
"We need to decide the extent to which we are going to be comfortable with Chinese ownership of these technologies and these platforms in an environment where some of our allies have taken quite a definite position," Younger said from an event in Scotland.
Australia blocked Huawei and fellow Chinese telecoms company ZTE from providing 5G equipment in August and New Zealand banned Huawei in November.
"This is an extremely disappointing result for consumers," a Huawei Australia spokesperson said. "Huawei is a world leader in 5G and has safely and securely delivered wireless technology in Australia for close to 15 years."
Huawei has been effectively banned from the United States since 2012 when a congressional probe raised national security concerns.
UK security officials voiced unease over Huawei's presence in UK network infrastructure in a July report.
A month prior to the report, BT had announced a new partnership with Huawei to explore the development of 5G at BT's labs in Ipswich and other locations around the UK.
Since 2012, Huawei has invested or procured 2 billion pounds ($2.55 billion) in the UK, where the company employs 1,500 people. In February, Huawei announced it planned to spend a further 3 billion pounds on British technology and services during the next five years.
Huawei plays a key role in the "last mile" technology that delivers superfast broadband from the pavement to some 20 million homes across the UK.
After setting up its first UK offices in 2003, Huawei clinched a supplier deal with BT in 2005, to roll out the latter's 21st Century Network data network program. Huawei later supplied components for BT's national rollout of fiber optic broadband.
Huawei equipment was also used to build a 4G network in the UK launched by British mobile network operator EE in 2012. In 2006, BT pledged to not use Huawei equipment in parts of its core 4G network infrastructure, and this pledge was therefore undermined when the company acquired EE in 2016.
"In 2016, following the acquisition of EE, we began a process to remove Huawei equipment from the core of our 3G and 4G networks," a BT spokesperson said. The completed removal of hardware is expected in 18 months time, BT said.
BT and Huawei's relationship has been under the scrutiny of UK security services for some time. Parliament's Intelligence and Security Committee launched an investigation into the two companies' dealings in 2012.
In 2010 at the request of the UK government, Huawei established the Huawei Cyber Security Evaluation Centre, or HCSEC, aimed at mitigating any perceived risks to critical national infrastructure. The HCSEC is monitored by a government oversight board that includes officials from the UK National Cyber Security Center.
In July this year, the oversight board said it could provide "only limited assurance" that all risks to national security from Huawei's involvement in UK networks have been sufficiently mitigated.
In response, a Huawei spokesman ceded there are "some areas for improvement" and said the company would "continue to actively improve our engineering processes and risk management systems".
In April, the National Cyber Security Centre issued a separate warning to UK network companies concerning ZTE. It said that using ZTE equipment "would present risk to UK national security that could not be mitigated effectively or practicably".