Peng has kudos for Carlos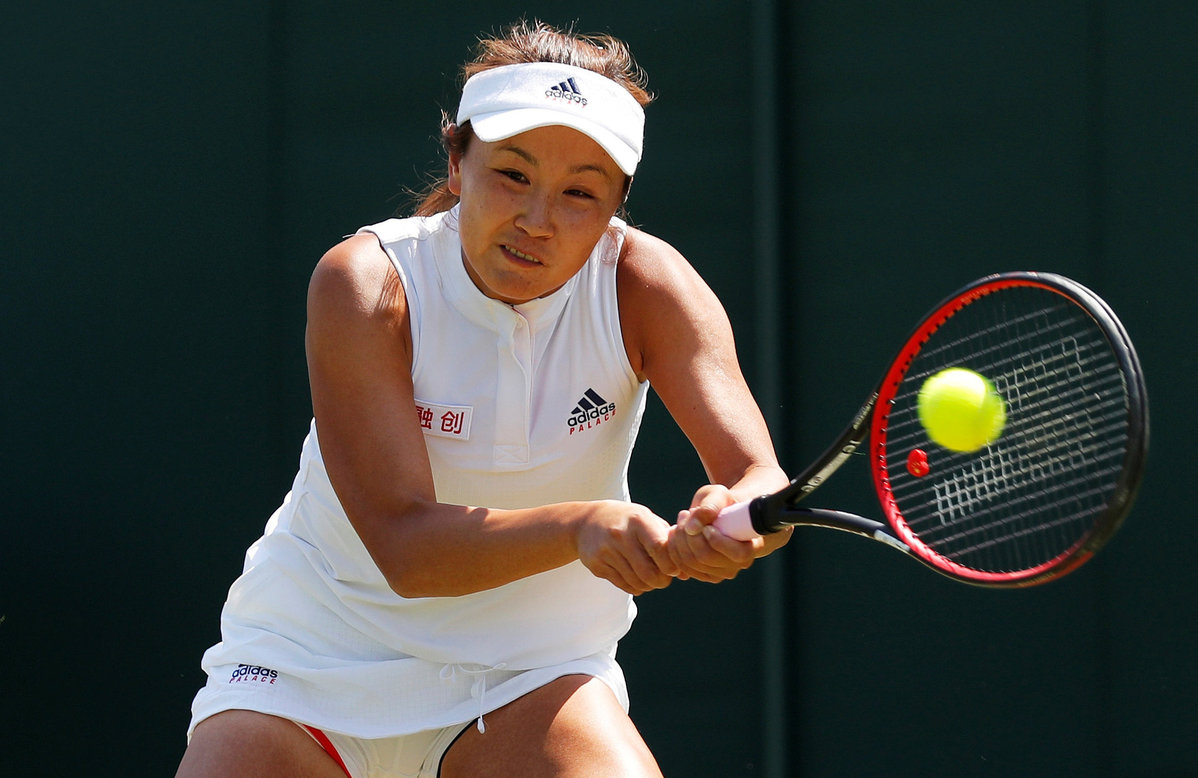 Star's comeback inspired by famed Argentine coach
It's back to the future for China's mercurial Peng Shuai.
Coming off a three-month suspension and under the tutelage of Li Na's former mentor, Peng is poised to return to the Grand Slam spotlight at next month's Australian Open.
Four years after the end of his highly regarded mentorship with the legendary Li, Argentine coach Carlos Rodriguez is working with Peng, who nailed down a maindraw spot in Melbourne by winning the Asia-Pacific wild card playoff in Zhuhai, Guangdong province, on Sunday.
Peng was leading 6-2, 1-0 in the final when opponent Chang Kai-Chen of Chinese Taipei withdrew with an injury.
Peng's suspension was imposed by the Tennis Integrity Unit in August for an attempt to change her doubles partner after the sign-in deadline for Wimbledon last year.
The ban would likely have been career-threatening for any player, but the 32-year-old credits Rodriguez' support as her inspiration to press on.
"He is like a grandmaster who is so wise and experienced to handle all situations in the game, even after I approached him for help," said Peng, who in October was world No 298-her worst ranking in a decade.
"I was expecting a cold shoulder from him due to the ban and all the controversy, but he embraced me with open arms. I trust him not just because of his previous experience with high-ranking players, but because of his effort and commitment to help a player improve, no matter the situation."
Peng started to train with Rodriguez at his tennis academy in an eastern Beijing suburb right after she was hit with the ban and she has since had won two tournaments, including an entry-level WTA event in Houston, Texas.
Rodriguez, who has focused on running his academy after parting ways with Li in July 2014, said he won't be able to travel with Peng but has designed a strict training and competition schedule for her.
"It's interesting to help somebody overcome such a challenge ... not necessarily to win but at least help her be healthy and happy on the court. That's what it's all about," said Rodriguez, who flew to Zhuhai to watch Peng on Sunday.
"I have to understand the person behind the player. You see how committed she is and how hard she tries. You like to be part of that. Although I cannot travel with her, at least I can help her enjoy tennis again."
After helping Belgium great Justine Henin win seven major singles titles between 1995 and 2008, Rodriguez began working with Li in July 2012 and helped the aggressive Chinese star climb to world No 2 and claim her second Grand Slam title in Melbourne in 2014.
Li credits the Argentine's tough training and fitness regimens as well as his focus on players' mental stability with bringing out her best at this late stage in her career.
After becoming the first Asian to win a major at the 2011 French Open, Li found it difficult to refocus on her game while carrying the pressure from home fans and media.
She stumbled through 18 months of mediocre play before Rodriguez arrived to help put her career back on track.
Rodriguez said it's critical to focus on mental rejuvenation after a player takes a big hit like Peng's suspension.
"The three months off could be a good thing for her," he said.
"The most important thing is to accept what happened and never look back. I have to help her look forward, and that's been challenging for her."
Peng expects to draw enough energy from working with Rodriguez to drive her long enough for a third Olympic run, after representing China at the 2008 (Beijing) and 2012 (London) Games.
"I wish I could have met him earlier," said Peng, a semifinalist at the 2014 US Open.
"But no matter what the future holds, I will try to enjoy the time working with him and hopefully I can qualify for the 2020 Tokyo Olympics."