Stock index futures rise on sentiment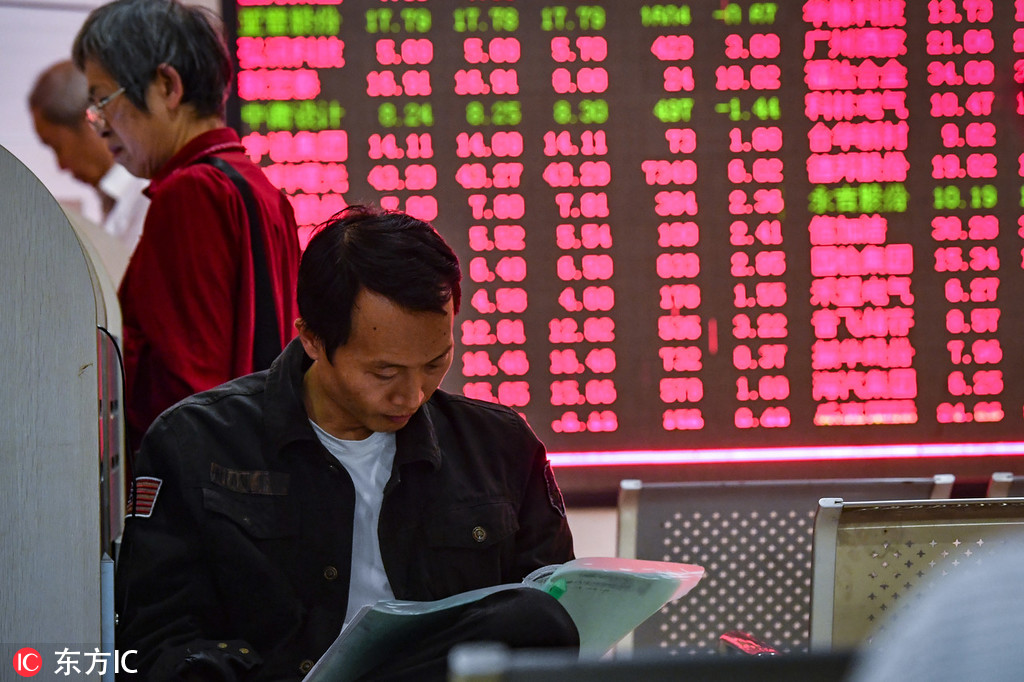 Lower restrictions take effect, spurring optimism about ability to hedge risks
Contracts on China's stock index futures ended higher on Monday, with investor sentiment lifting as measures easing market trading restrictions took effect.
Analysts said the lowering of restrictions would provide stock investors with the necessary risk management tools and bring in more capital from both domestic and overseas investors into the A-share market.
The China Financial Futures Exchange announced a series of policy adjustments on Sunday, which came into effect on Monday.
According to the announcement, the margin requirement for trading futures based on the CSI 500 index, which tracks mid- and small-cap mainland listed companies, halved to 15 percent.
The move was in line with the country's promise to "get everything ready for resuming normal trading of stock-index futures", as stated on Saturday by Fang Xinghai, vice-chairman of the China Securities Regulatory Commission.
Dong Dengxin, director of the Finance and Securities Institute at the Wuhan University of Science and Technology, said the margin requirement cuts could grant investors greater leverage and lower costs.
"It is necessary to resume the functions of the stock-index futures market as much as possible, to provide domestic and overseas investors with important risk management tools," Dong said.
There is still some time until the market can totally recover from the shadow of the stock market meltdown in 2015, he added.
In 2015, regulators imposed temporary restrictions on index futures trading following a sell-off to curb speculations and stabilize the market. The restrictions sharply constrained vitality of stock-index futures trading, and the exchange moderately eased the restrictions twice in 2017 to revive market functions.
The adjustment starting on Monday also set the daily trading limit on each index futures contract for non-hedging purposes at 50 lots, raising the daily trading limit on an index futures contract to 200 lots, ten times as many as the previous limit.
In the short term, resuming normal trading could encourage investors with a low risk appetite to enter the A-share market, with the protection of hedging tools to control risks, said Hong Rong, founder of investor education platform Hongda Education.
Analysts said the recovery will also bring more foreign capital into the A-share market, as hedging tools, which rely on a stock-index futures market, are essential tools for overseas institutional investors.
Access to hedging and derivatives is one of the areas the A-share market should improve for global investors, said Chin Ping Chia, head of Asia Pacific research at global equity indexes provider MSCI.
Dong from the WUST said further efforts to strengthen the stock-index futures market's functions should focus on intensifying market supervision rather than restricting trading.
"Market rules guaranteeing normal trading of index futures should be consistent amid different market situations so investors can expect stable regulatory environment," he said.