China Eastern expands fleet with next-generation Airbus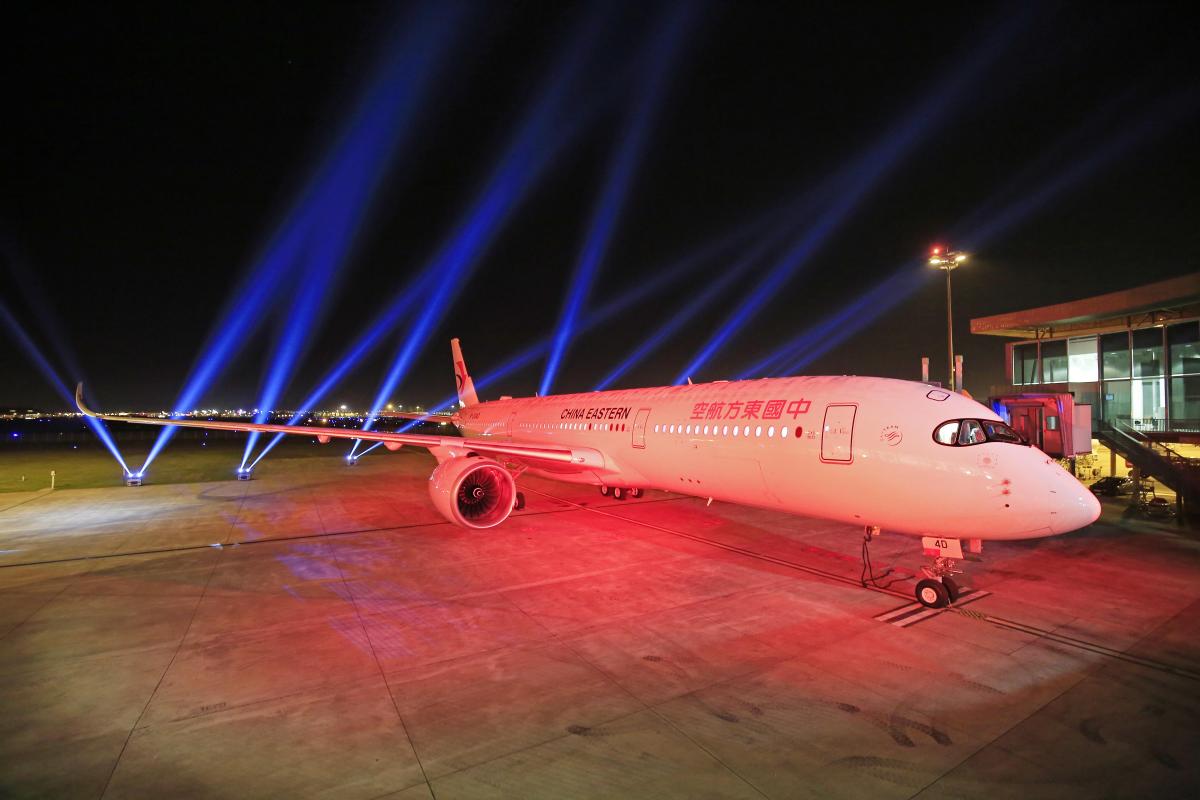 China Eastern Airlines took delivery of its first A350-900 airplane at the Shanghai Hongqiao International Airport on Friday, in its latest bid to capture flyers in the premium long-haul intercontinental flight market.
China Eastern is set to receive two A350-900 aircraft in 2018, with 18 more scheduled for 2022, according to Liu Shaoyong, chairman of China Eastern. The delivery takes the size of China Eastern's fleet up to 700 aircraft.
"China Eastern carries more than 400,000 passengers across the world on a daily basis, and every year takes more than 120 million air travelers to 1,074 destinations in 174 nations and regions. All these safe and sound trips cannot be made without quality aircraft and engines," said Liu.
The introduction of the new model is also a response by the Shanghai-based airline to meet the exacting demands of today's passengers.
As a new generation flagship model, the A350-900, with an average list price of $317.4 million according to manufacturer, is the first Airbus to be built primarily using a carbon fiber reinforced polymer, helping to reduce weight and fuel costs. It also comes equipped with China Eastern's latest global leading passenger service system, adding up to a more spacious, greener and quieter air travel experience.
The cabin is divided into three parts: a business class section with 40 seats including four premium business seats, a super economy class area with 32 seats, and 216 economy class seats.
China Eastern is also using the plane to introduce its signature premium business class "Air Living Room", which features new seats, the airline's largest in-flight touch screen, a new generation in-flight entertainment system, full function bar, optimized cabin scene lighting, NFC (near field communication) reader for in-flight shopping and a Bluetooth earphone module, said Tang Bing, vice-president of China Eastern.
The airline has also upgraded its next generation services, ranging from service procedures to dining and in-flight amenities to elevate the travel experience.
China Eastern was the first Chinese airline to order an Airbus, and today oversees Asia's biggest Airbus fleet, with 300 A320 and nearly 60 A330 aircraft.
The first A350-900 will launch its maiden flight from Shanghai Hongqiao International Airport to Beijing Capital International Airport on Dec 4.
Flights will then gradually expand to other major destinations including Guangzhou, and Chengdu, before flying international long-haul routes from Shanghai to Europe, Australia and North America in January, 2019.