Rising foreign investment in China, despite trade tensions
Share - WeChat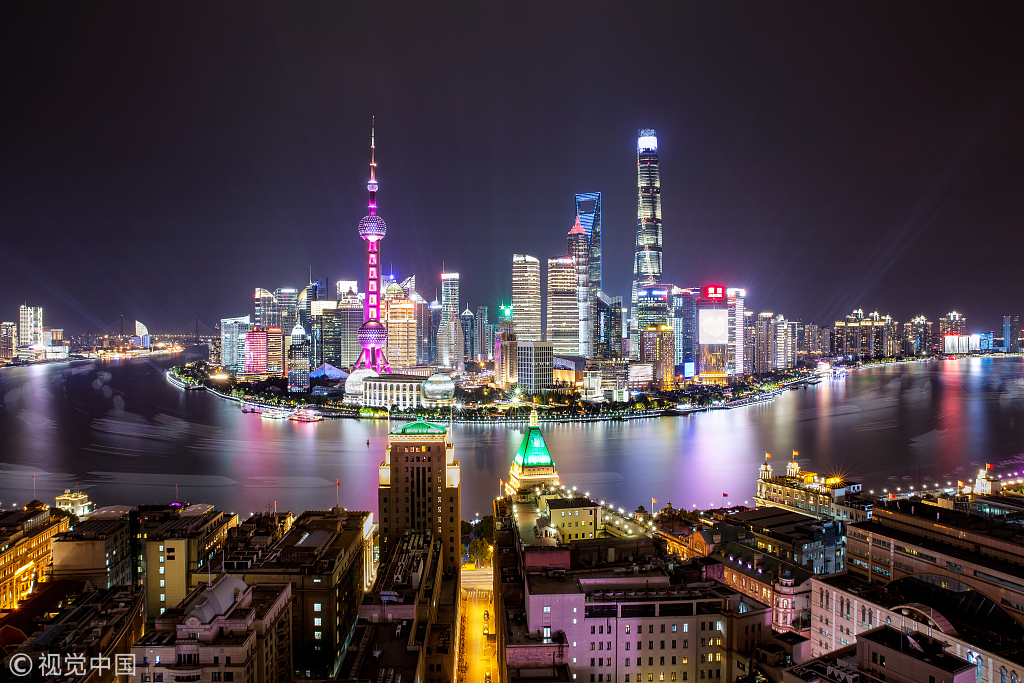 There has been no decline but rather a rise in foreign investment in China since the China-US trade dispute broke out earlier this year, according to a report by China Business News.
In the first 10 months of this year, 49,545 new foreign-invested enterprises were set up nationwide, up 89.3 percent over the same period last year, data from the Ministry of Commerce (MOC) showed.
China's foreign direct investment increased 3.3 percent year-on-year to 701.16 billion yuan ($101.23 billion) in the same period, with the FDI rising by 7.2 percent year-on-year to 64.46 billion yuan in October, the MOC said.
A survey report released by the American Chamber of Commerce in China showed nearly 60 percent of the surveyed enterprises listed China as one of the three major investment destinations, and one-third plan to expand their investments in China by more than 10 percent this year.
More than half of the member enterprises of the European Union Chamber of Commerce in China also plan to expand their operations in the market, according to a report by the organization.
Despite the trade friction, China is attracting more foreign investment. Peng Bo, an associate researcher with the Chinese Academy of International Trade and Economic Cooperation, said in an opinion article it is because of the acceleration of China's reform and opening-up, the expansion of China's domestic market, the strengthening of China's advantages in the whole industrial chain, and the deepening of global cooperation.
The Chinese government has launched a series of major measures of reform and opening-up since this year to create more favorable conditions to boost market confidence and encourage multinational companies to invest in China.
In a report released by the World Bank on Oct 31, China's ranking in terms of business environment jumped from 78th to 46th in the world.
In addition, at the opening ceremony of the first China International Import Expo on Nov 5, Chinese President Xi Jinping said in his speech that China will continue to broaden market access.
"We are steadily increasing the openness of the financial sector, continuing to open up the service sector, and working toward greater openness in the agricultural, mining and manufacturing sectors. We are accelerating opening-up in such areas as telecommunications, education, medical service and culture. In particular, the foreign equity caps are going to be raised in the education and medical service sectors, where there is both huge interest among foreign investors and shortage in domestic supply," Xi said.
In response to the trade protectionism of the United States, Chinese government has also taken a series of measures to expand domestic demand. The retail sales of consumer goods grew 9.2 percent to reach 30.98 trillion yuan in the first 10 months of this year.
It is predicted that China's middle class will account for 70 percent of the total population, about four times that of the United States, by 2030, according to Peng's article.
Peng said as China's new middle-class groups have relatively high acceptance of new products, there is a great space for China to upgrade its consumption, which will attract more multinational enterprises to carry out business activities in the country.
China's whole industry chain system can also help global enterprises to rapidly commercialize advanced technological achievements as well as minimize their costs, which will effectively attract foreign direct investment, according to Peng.
In addition, he said the economic and trade interaction and deepening cooperation between China and its trading partners will help stabilize the international economic and trade situation and strengthen the confidence of foreign investment in China.
At present, China has been involved in 13 free trade area negotiations and has also conducted joint feasibility studies or upgrading studies with 10 countries on FTAs.