UnionPay launches card for micro, small enterprises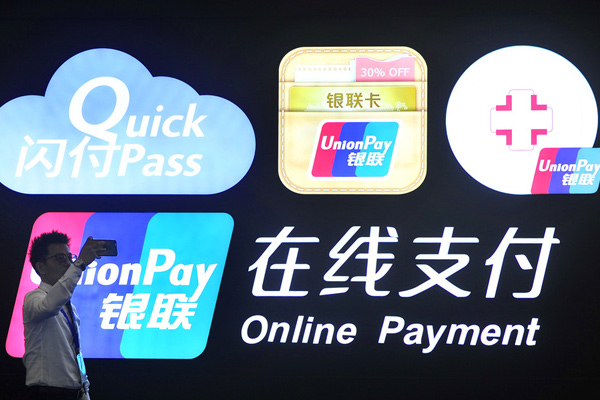 China UnionPay launched a bank card specially designed for micro and small enterprises on Tuesday, after government leaders urged financial institutions to give more support to smaller firms.
So far, 13 commercial banks have agreed to cooperate with China UnionPay on the new card. Each will offer comprehensive financial services including payments and transfers, line of credit, and financial advice via the card, easing day-to-day business for small firms.
"The bank card is the first of its kind to be made specifically for micro and small enterprises, filling in the blanks in this area of business of the payments industry," said Fan Yifei, deputy governor of the People's Bank of China, the central bank.
Fan said he hopes that China UnionPay will combine the efforts of various participants of the financial industry to help private and small businesses solve financing difficulties and reduce their financing costs, as well as improve its products, add more functions to its bank cards, and conduct research on establishing a financing system covering the entire lifecycle of small businesses.
Shi Wenchao, president of China UnionPay, said the national bank card association in China will track and analyze the data of small businesses to offer them financial services with special features and added-value services such as legal consulting.
"Next, China UnionPay will launch innovative services by using big data, cloud computing and artificial intelligence to lower the financing costs for micro and small enterprises and expand their financing channels," he said.
Guangzhou MBS Environmental Technology Corporation is among the first group of small businesses to use the new card.
Zeng Cong, chairman of the private tech firm, said, "The bank card establishes a close tie between small businesses and commercial banks ... We have felt the resolution and action force of China Union-Pay and commercial banks in their support of micro and small enterprises."