From rural backwater to ideas factory
Share - WeChat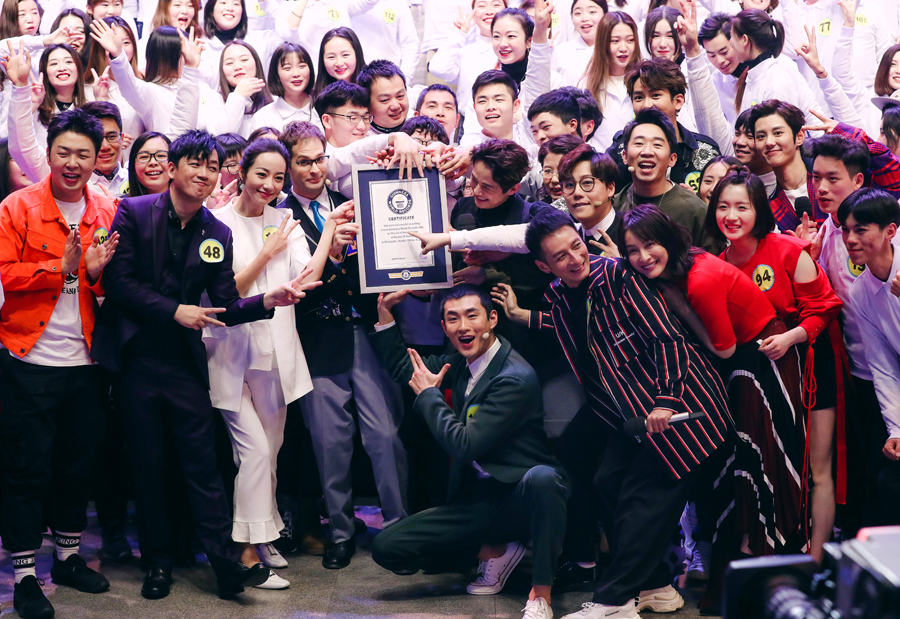 Nation's second-biggest broadcaster has global reach.
In a little over two decades, Malanshan has been transformed from a rural backwater on the outskirts of Changsha, the capital of Central China's Hunan province, into a thriving producer of cutting-edge television shows.
Since 1994, it has been home to Hunan Broadcasting System, the country's second-biggest broadcaster, which reported revenue of 18.3 billion yuan ($2.63 billion) last year, and total assets of nearly 30 billion yuan.
HBS, second only to State-run giant China Central Television, launched its local television station-Hunan TV-on Jan 1, 1970. Owned by the Hunan provincial government, it has since extended its programming from news coverage to variety shows, dramas and comedies, and went on to establish a nationwide foothold through satellite television in 1997.
Its shows are now available in over 200 countries and regions around the world, with an audience encompassing 14.5 million overseas Chinese.
Zhang Huali, an HBS vice-president and also the broadcaster's editor-in-chief, said it has succeeded by emphasizing the importance of ideas and embracing new media platforms. In more than 30 years working at HBS, starting as a reporter, he has seen it blossom from humble beginnings.
"It was a painful infancy, but memorable to me," he said, recalling a distinctly unglamorous working environment in its former studios near the city's zoo.
"The broadcaster has experienced times of hardship, and also the booms, with utmost determination for reform. Now, its focus is to switch from entertainment to the promotion of the arts and values.