NEV research continues at rapid clip
Share - WeChat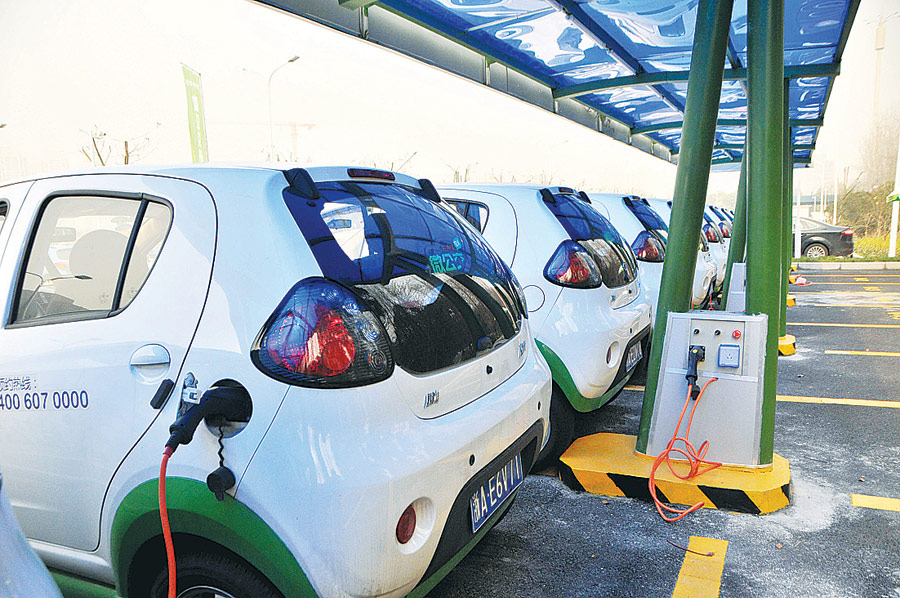 National New Energy Vehicle Technology Innovation Center, a national-level platform for new energy vehicles, has signed a strategic partnership with a district government in Guangdong province, aiming to facilitate industrial development of new energy vehicles.
The center will join hands with the Nanhai district government of Foshan, a major manufacturing base in the Pearl River, to establish a fuel and battery laboratory, launch a fuel cell rally for NEV technology innovation and set up an industrial innovation fund.
"Both sides are determined to speed up development of infrastructure facilities of new energy vehicles, facilitate industrialization of core NEV technology and increase capital in the NEV industry," said Yuan Chengyin, general manager of the National New Energy Vehicle Technology Innovation Center.
The center was established by the Ministry of Science and Technology in March, with 21 participants from China's leading NEV manufacturers and research and development institutions including Beijing's BAIC Group, Geely, BYD, Baidu and Tsinghua University.
China has only two national technology innovation centers, one for new energy vehicles and another for high-speed rail.
The center recently launched an NEV fuel cell campaign, during which companies were invited to release innovative solutions to the industry. Solutions were selected from over 300 innovative fuel cell companies, from which 10 shortlisted firms will demonstrate their projects in the next stage.
China's NEV market recorded rapid growth in recent years, with a total of 777,000 NEVs sold in the Chinese market in 2017, up 53.3 percent year-on-year according to the China Association of Automobile Manufacturers.