Herbalife Nutrition: Import expo to further unleash domestic consumption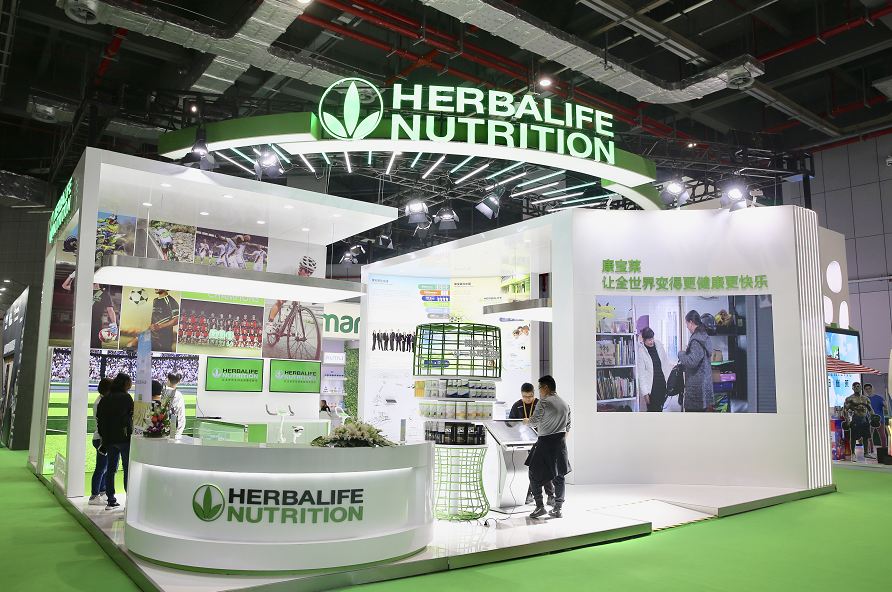 Global nutrition player Herbalife Nutrition said the first China International Import Expo demonstrates China's unwavering determination to expand opening-up, and build a new platform for the whole world to share the dividends of China's prosperity and development.
"As one of the biggest consumer markets in the world, China has already witnessed the trend of consumption upgrading," said Zheng Qunyi, chairman of Herbalife Nutrition China.
"We believe the CIIE will contribute to further unleash China's great potential of domestic consumption, which will benefit countries around the world, as well as multinational companies including Herbalife Nutrition."
Herbalife Nutrition's booth is at the Medical Equipment & Health Care Products Exhibition Hall, where healthy lifestyle of balanced exercise and nutrition the company advocates is promoted. Visitors can view various products, talk with experienced nutrition experts, and play soccer or bicycle-riding games.
Items the company displays include products for special nutrition, weight-management, energy and fitness, and personal care.
"China's further opening-up provides a very good opportunity for Herbalife Nutrition and other multinational corporations' long-term development in China," Zheng said.
"China is one of the fastest growing markets in the world, and is also a strategically important market for Herbalife Nutrition."
Herbalife Nutrition's revenue in China rose to more than $3.5 billion in the past five years, with a compound annual growth rate of 17 percent.
In the third quarter of 2018, the net sales of Herbalife Nutrition China increased 27 percent year-on-year.
The well-known pharmaceutical consulting company Igeahub recently named Herbalife Nutrition on its list of top 10 consumer healthcare companies for 2018.