Kenya signs more deals at Shanghai expo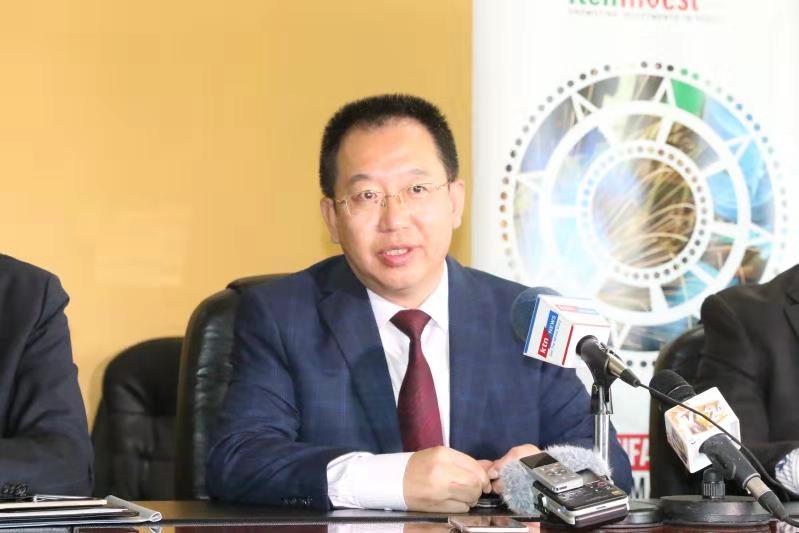 Chinese ministry of Commerce and Kenya's ministry of Industry, Trade and Cooperatives on Thursday signed a memorandum of understanding on the establishment of a working group to promote trade between the two countries.
The move follows discussions between the two countries in which the east African nation sought more access to the Chinese market for its agricultural products.
While briefing the media in Nairobi about the first China International Import Exhibition (CIIE) taking place in Shanghai, Guo Ce, the economic and commercial counsellor at the Chinese embassy in Kenya said two levels of working mechanisms will be established, including regular meeting mechanism and communication mechanism to handle the bilateral trade challenges through mutual cooperation, explore the potential for trade growth and expand bilateral trade volume.
"This is an indication that the two countries have recognized each other as important partners both in trade and investments, and have agreed to jointly advance the Belt and Road Initiative," said Guo adding that the MOU will promote trade cooperation with respect to the BRI, further deepen bilateral trade cooperation, tap the potential for trade growth of both countries and raise the quality and level of bilateral trade.
Guo also disclosed that the two countries are closer to signing a MOU on the application of sanitary and phytosanitary measures. The MOU focuses on the application of food safety and animal and plant regulations and came into force with the establishment of the World Trade Organization in 1995. It will be signed by Kenya's Ministry of Agriculture and China's General Administration of Customs and will work on building surveillance systems, pest listings, risk analysis, reporting as well as strategies to enforce quarantine measures. "This agreement will facilitate export of agricultural and livestock products such as tea, coffee, avocado and beef from Kenya to China. We would love to see more Kenya's products in our shelves," Guo said.
More than 40 African countries are attending the event with well over 200 enterprises. Nine are from Kenya, according to Guo. By the third day of the expo, Kenyan exhibitors were moving closer to signing deals worth millions of dollars with many of their exhibits nearly sold out.
Contact the writer at Lucymorangi@chinadaily.com.cn