Aim of Xi-Trump meeting: 'positive outcomes'
Share - WeChat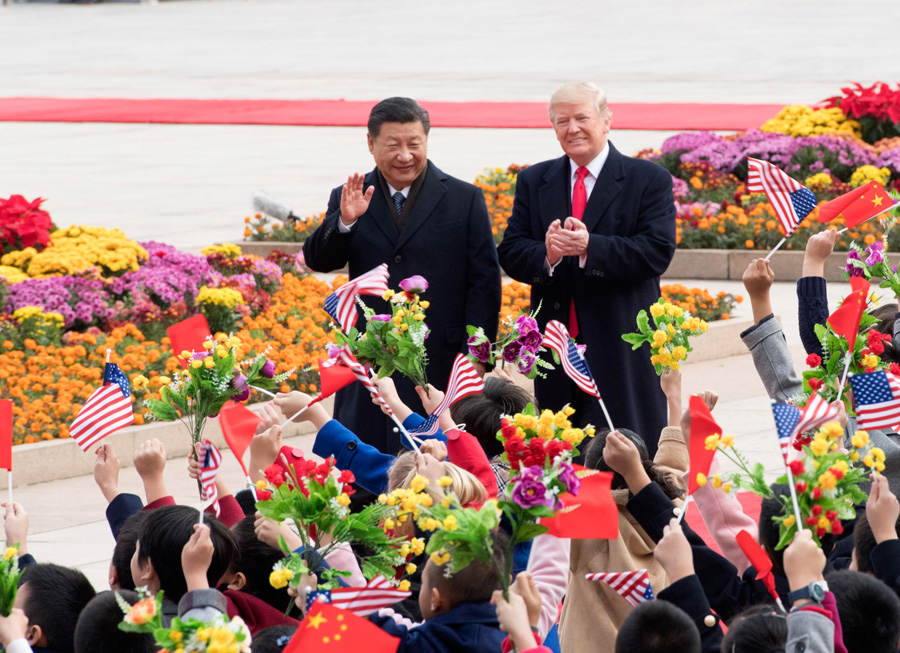 China and the United States have agreed to work together to ensure that their state leaders' meeting, planned for the upcoming G20 summit in Argentina, would yield "positive outcomes", according to a statement released after a high-level talk in Washington on Wednesday.
Days after President Xi Jinping and US President Donald Trump had a phone conversation on Nov 1, in which they agreed to meet again at the end of November, Yang Jiechi, a veteran diplomat, arrived at the US capital to attend the second round of the US-China Diplomatic and Security Dialogue, scheduled for Friday.
The dialogue will pave the way for the leaders' meeting in Buenos Aires, agreed Yang, a member of the Political Bureau of the Communist Party of China (CPC) Central Committee, and John Bolton, US national security adviser, in their talks on Wednesday.
Yang, also director of the CPC Central Committee's Office of the Foreign Affairs Commission, said that maintaining healthy and stable development of China-US relations complies with the fundamental interests of the people in both countries as well as in the world.
Since Trump took office, he and Xi have provided strategic guidance for bilateral relations through meetings, telephone calls and letters, Yang said.
In their latest phone call, the two leaders had an in-depth discussion about China-US relations and other major issues of mutual concern and agreed to meet on the sidelines of the G20 summit.
In line with the important consensus reached by the leaders, the two sides should enhance communication and coordination, and advance dialogue and cooperation, while properly managing differences, to make full preparation for the Xi-Trump meeting in Argentina, ensuring it would produce "positive outcomes", Yang said, according to a Chinese news release.