China looks to further progress
Share - WeChat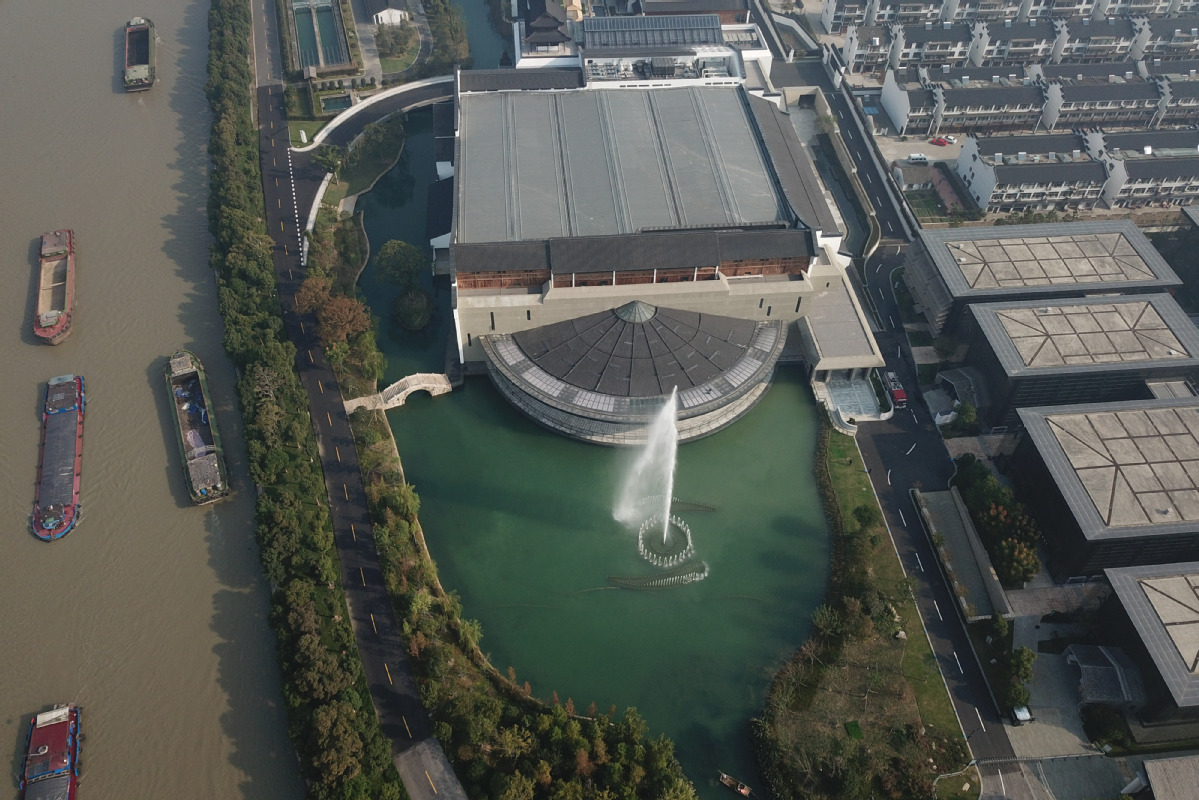 World Internet Conference to be a launchpad for online shared future
As the Fifth World Internet Conference kicks off, the internet industry enters "Wuzhen time" again.
An ancient town in Zhejiang province, Wuzhen has witnessed tremendous changes and become the epicenter of China's internet-driven industries and online innovation, since it was made the permanent home of the World Internet Conference in 2014.
Its rapid growth in recent years also demonstrates how the benefits of development can be shared, a concept embodied by the global internet industry.
Over the past five years, the Wuzhen summit has been an international beacon of connectivity and communication for the world, and a platform for sharing and joint governance in China.
The influence of the summit has continued to expand, enabling more countries and people to ride the express train of the "information age" and share the fruits of an even-better internet.
From connectivity, sharing and joint governance, to developing a digital economy for greater openness, the focus of the conference may advance and change with the hot topics of the day, but China's determination and sincerity in the building of a community with a shared future in cyberspace has remained consistent.
The "Four Principles" and "Five points" proposed by President Xi Jinping, especially his concepts for internet governance, such as cyber sovereignty, has resonated throughout the industry.
From the first to the fourth conference, China's proposition has won widespread praise, showing that the nation has grown from one of the beneficiaries of global internet development, to become a contributor and leader, as well as highlighting China's willingness to face up to the responsibility that comes with that role.
The previous conferences have also demonstrated deep insights into global internet trends and their positive outcomes, such as the Wuzhen Initiative proposed by 2015's conference, the 2016 Wuzhen Report on World Internet Development, and the Wuzhen Outlook released during last year's conference.
President Xi has said it is a goal for all Chinese people to enjoy the fruits of internet development, and for it to better benefit people of all countries.
How do we realize these shared benefits? China's solutions serve as the answer, and its ideas and practices on internet development and governance are spreading to the whole world from Wuzhen.
As an increasingly important driving force of the global economy, the digital sector is playing a crucial role in accelerating growth.
The World Internet Conference will not only provide an exchange platform for the development of global digital economy, but also push its development into a new era.
In December 2017, the relevant departments from China, Laos, Thailand, Turkey, United Arab Emirates, Saudi Arabia, Serbia, among others, jointly launched the Initiative for International Cooperation of the "Belt and Road" Digital Economy.