Digital economy development crucial for high-quality growth, say experts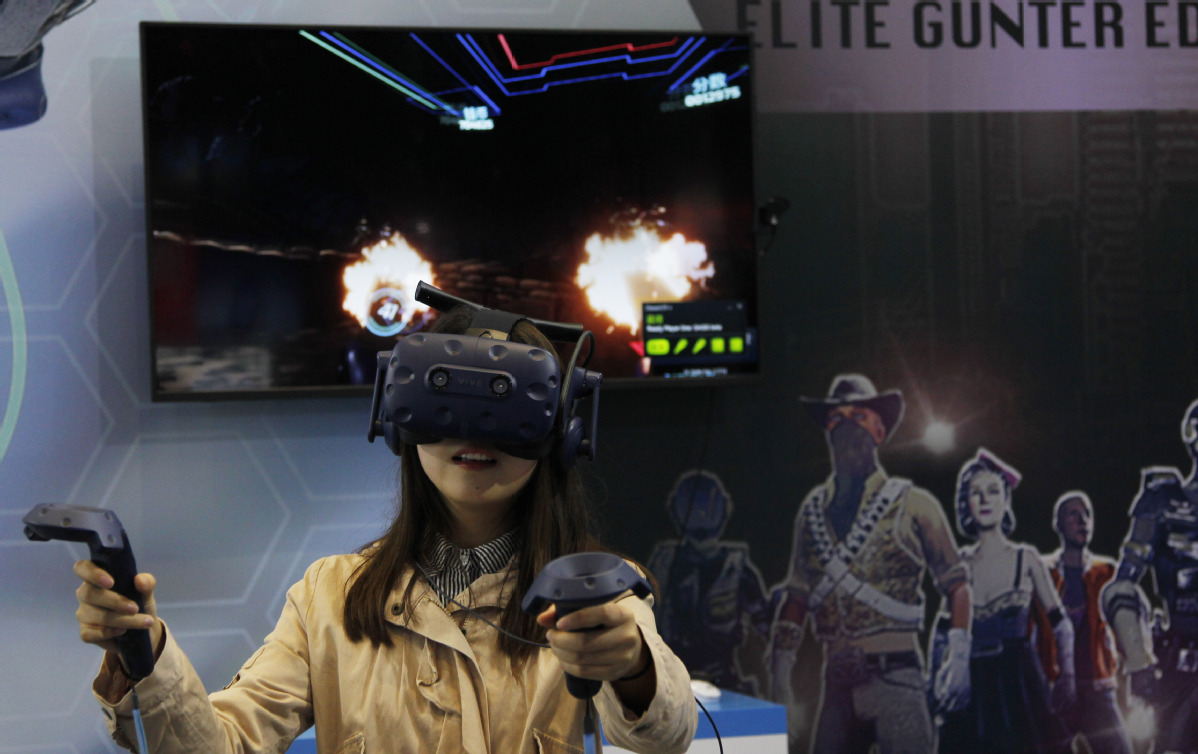 China should attach more importance to the development of the digital economy by strengthening internet-related laws and the protection of intellectual property rights as the new form of economy is expected to account for 35 percent of the country's GDP by 2020, experts said on Tuesday.
The nation's top leadership, led by President Xi Jinping, also general secretary of the Communist Party of China Central Committee, have urged the country to accelerate development of the digital economy and cutting-edge technologies, such as artificial intelligence and big data, to better serve the real economy and pursue high-quality development.
Xi on Oct 31 urged the country to make more efforts to develop the new generation of artificial intelligence (AI) to promote the country's high-quality economic growth.
He also said on Monday in Shanghai at the China International Import Expo that the world should make good use of the opportunities brought by the new round of technological revolution and industrial transformation, and strengthen cooperation in digital economy and AI.
Dong Xinyi, an expert at the Law School of the Central University of Finance and Economics said: "The principle of law-based development should be abided by in the development of the digital economy to ensure its stable growth."
Dong said much attention should be paid to such legal issues as internet security, personal information protection, consumer protection and the duties of internet platforms.
Based on the experiences of other major economies in developing the digital economy, China should strengthen regulation of the internet economy, punish internet piracy, and promote the protection of intellectual property rights, said Wang Haochen, an economist with the State Information Center.
China can also draw lessons from developed economies and draft industrial development plans for the digital economy, Wang was quoted by the Outlook magazine as saying.
China's digital economy has expanded at a fast pace. In 2017, its scale amounted to 27.2 trillion yuan ($3.93 trillion), accounting for 32.9 percent of the country's GDP and being 2.6 percentage points higher than the previous year, according to the National Bureau of Statistics.
The country's e-commerce transactions, meanwhile, reached 29.2 trillion yuan last year and they had grown by 29.8 percent on average each year in the 2014-17 period, the bureau said.
By 2020, the share of China's digital economy in its GDP may rise to 35 percent and its scale may increase to 32 trillion yuan, said Qi Yudong, an economist at Beijing Normal University. By 2030, the share could exceed 50 percent, Qi said.
In terms of AI development, China aims to grow its core AI industries to over 150 billion yuan by 2020, 400 billion yuan by 2025, and 1 trillion yuan by 2030.
Tang Xiao'ou, founder of Sense-Time and a professor at the Chinese University of Hong Kong, said scientific planning is needed to widen the use of AI. "Technology is not an independent industry. It must be tightly associated with traditional sectors to unleash its potential and to boost efficiency," he said.
"More efforts are needed to strengthen the partnership between State-owned and private companies when exploring the application of AI," Tang said.
Xi stressed on Oct 31 that China is in urgent need of major technological innovation such as the new generation of AI as the nation's economy has been transitioning from rapid growth to high-quality development-a pivotal stage for changing the economic growth model, improving the economic structure and fostering new growth drivers.
AI should play an important role in the reform for better quality, higher efficiency and more robust drivers of growth, Xi said.