Tongxiang embraces promising digital economy
Share - WeChat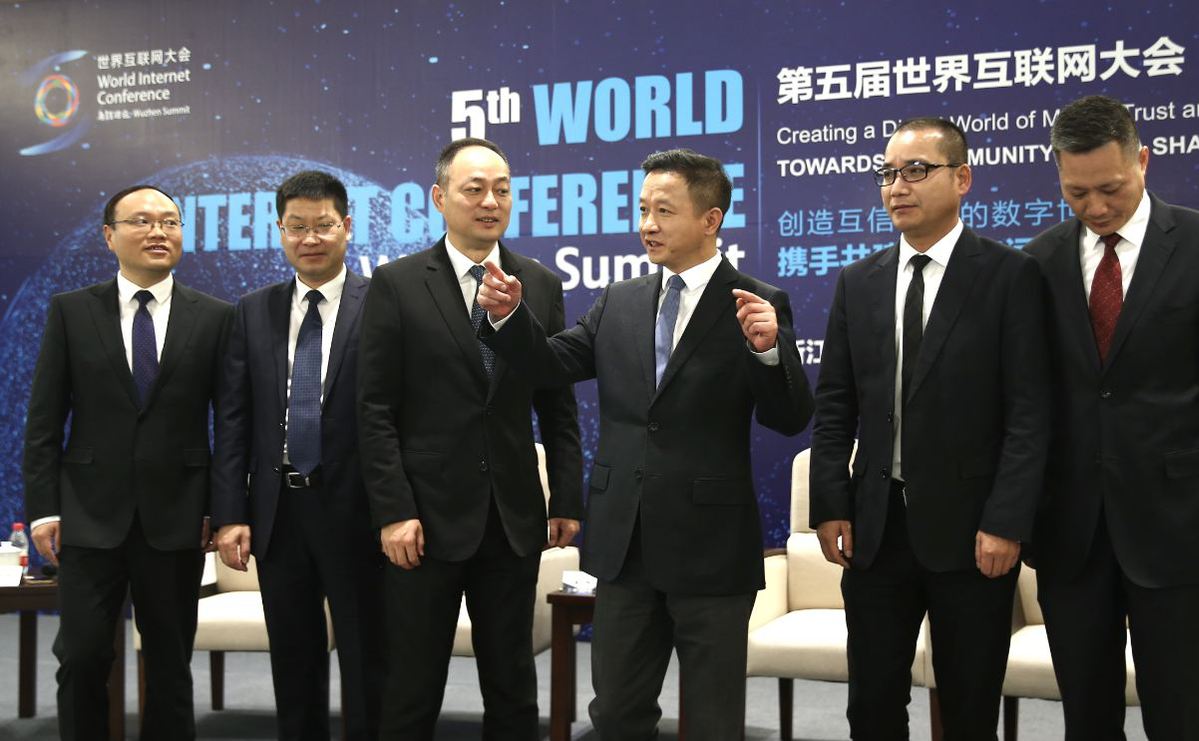 Tongxiang -- the city where Wuzhen, the permanent site for the World Internet Conference, is located -- is targeting an output of more than 50 billion yuan ($7.18 billion) in its digital economy by 2020, taking advantage of the overflow effect of the grand annual cyberspace gala, which gathers top elites and experts from around the world.
Tongxiang established a science and innovation area in 2017 for the internet and advanced manufacturing sectors, and the area includes a main urban district, an economic development zone, and a characteristic town featuring a digital economy, said Sheng Yongjun, Party secretary of the city.
"In the first three quarters, the area has achieved an output of 37.2 billion yuan, accounting for 60 percent of the city's total," said Sheng.
Wuzhen stands at the core of Tongxiang's digital economy, with 84 percent of the city's digital companies choosing to reside in the town.
"Wuzhen only had 12 companies related to the internet or digital economy during the first WIC in 2014, while by the end of this year's third quarter, the figure has exceeded 500," said Jiang Wei, Party secretary of Wuzhen.
Over the past five years, more IT-related companies have chosen to reside in Tongxiang, because of its advantageous support policies for industrial development and brain gain.
"Tongxiang's favorable industrial chain is without a doubt an important element," said Yin Xiaodong, CEO of Jiaxing Yuguang Optoelectronic Technology Co, which is engaged in advanced diffractive optics and micro nano optical design, manufacturing and application.
Launched in Tongxiang in 2016, the company has developed the world's leading diffractive optical design software, unique optical system module design and manufacturing process.
It will also exhibit its latest technology at the fifth WIC to be held Nov 7-9.