For the love of music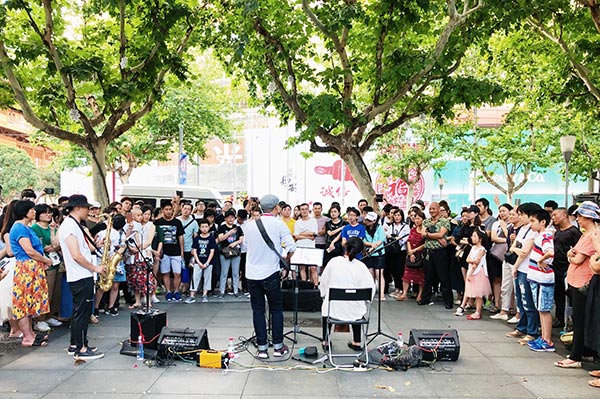 Despite the irregular income and challenging weather conditions, an increasing number of Chinese are taking to the streets to showcase their talent.
Yu Hanyi and his wife Liu Liyuan have been particularly concerned about the weather conditions in Shanghai during the past few weekends.
Typhoon activity in the region has brought downpours to the city, and rain means that the couple would have to drop their performances - one on Saturday afternoon, the other on Sunday night - at a corner of Jing'an Park in downtown Shanghai. As two of the city's 123 licensed street performers, the couple, usually with Yu on the guitar and Liu on the drums, is allowed to perform at designated hours in the park, where they have constantly drawn crowds and earned a loyal following.