New film animates '90s nostalgia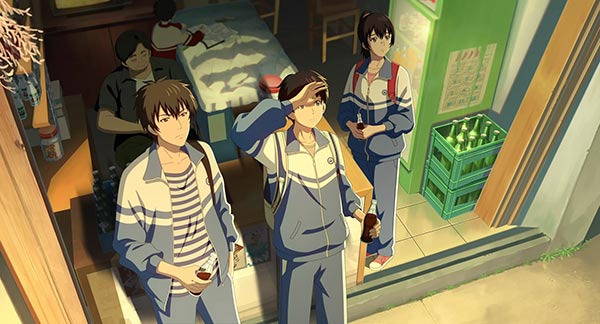 Called the country's first coming-of-age animated feature, Crystal Sky of Yesterday will open in theaters across the Chinese mainland on Oct 26.
Set in a small town in southeastern China in late 1990s, the tale centers on the friendship between a group of classmates in their last year of high school.
For some critics, Crystal Sky of Yesterday is a bit like Japanese director Makoto Shinkai's hit feature Your Name, acclaimed for incorporating real-life locations into bright, picturesque sequences.
To authentically recreate landscapes from late '90s China, the crew spent two and a half years visiting 12 historical towns, painting local tourist attractions, and animating some of the most impressive sets into the film.
With bridges over flowing streams, lush mountains and black-tiled, white-walled houses, the film has triggered nostalgia in a number of Chinese born in the 1980s and 1990s.
The film held a premiere on Oct 24, screening to nearly 30,000 students in 24 cities.
Producer Liu Min recalls the crew trekked deeper into mountainous areas scarcely visited by tourists.
"The villagers were very nice and friendly. They've kept the lifestyle of what most urban residents had 20 years ago. You can see they still cook food by using 'zaotai' (a stove-like container made of bricks with fire burning inside it to heat the food), and shake fans in summer," Liu said.