The Predator returns to Earth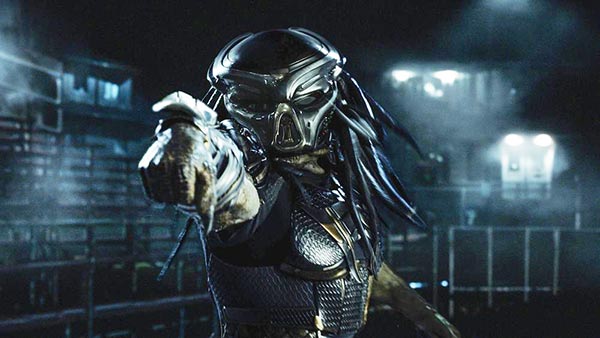 It's likely diehard fans of science fiction have heard of The Predator.
As one of two marquee alien-themed horror franchises by 20th Century Fox along with the Alien series, The Predator franchise will see its latest installment hit Chinese mainland theaters in multiple formats, including IMAX 3D, on Oct 26.
Taiwan singer-actor Jiro Wang showed up to the Beijing premiere on Oct 23 to demonstrate his costume replica modeled after the titular alien hunters.
As a diehard fan of the franchise, which began with the Arnold Schwarzenegger-led blockbuster Predator in 1987, Wang says he was excited as he joined the designing procedure of the costume.
Returning to the big screen in spectacular fashion, new entry The Predator is directed and co-written by Iron Man 3 helmer Shane Black.
The film blends series stalwarts with some unexpected twists.
In an opening which features an alien spaceship crash, the new film's creatures display their iconic dreadlocks and helmets. But audiences will soon learn they've returned to Earth for more than hunting.
The new film also inherits the original one's style, exemplified by a ragtag team of humans facing off against the menacing aliens. Led by American actor Boyd Holbrook as a former US Army sniper, the unit is made up of veterans with personality, willing to sacrifice their lives to stop the hunters.
American actress Olivia Munn stars as evolutionary biologist Casey Bracket, taking up one of few female roles in the film.
With a lot more action sequences than dialogue-heavy science ones, Munn demonstrates strength in the part as well as her character's knack for quick thinking.