Beijing Film Academy reunion draws cinema veterans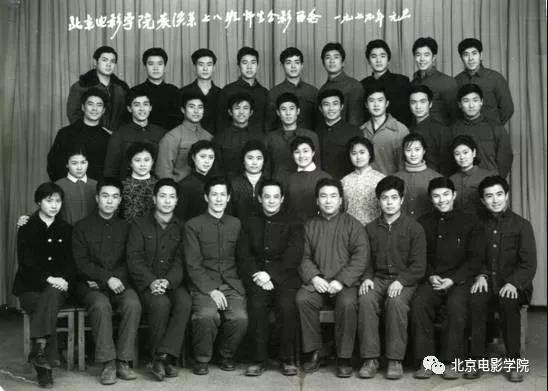 To mark the 40th anniversary of China's reform and opening-up, nearly 100 alumni – including director Chen Kaige and actor Zhang Fengyi – recently returned to the Beijing Film Academy to attend a reunion event for those who were admitted in 1978.
The year 1978 was when the academy re-opened after being closed for about a decade, and marks a turning point for the rise of the so-called "Chinese fifth-generation filmmakers".
Led by a group of renowned directors, such as Chen, Zhang Yimou and Tian Zhuangzhuang, the fifth-generation filmmakers reshaped Chinese cinema by breaking stereotypes and earning international attention.
It has been a tradition for those who were admitted by the academy in 1978 – a total 153 graduates majoring in directing, acting, cinematography, fine arts, and recording – to reunite at their alma mater every decade.
"When I walked into the Beijing Film Academy in the autumn in 1978, I just turned 26 years old," Chen recalled at the event on Oct 15.
"I'm not the oldest in my class, but it's really hard for me to say that some classmates who are younger than me have already left the world … such as He Qiong," said Chen, referring to the veteran filmmaker who died at 61 in 2016.
"The tree of the fifth-generation will gradually wither away its branches and leaves," added the emotional director, who believes that the fifth-generation may fade from public memory many years in the future but its passion for art will never shrink.
Sun Bixia, the 88-year-old mother of the late director He, donated 4 million yuan ($578,000) to establish an academy scholarship fund named after her son during the reunion event.