CIIE to provide trade opportunities in Chinese market: Wine Australia CEO
Share - WeChat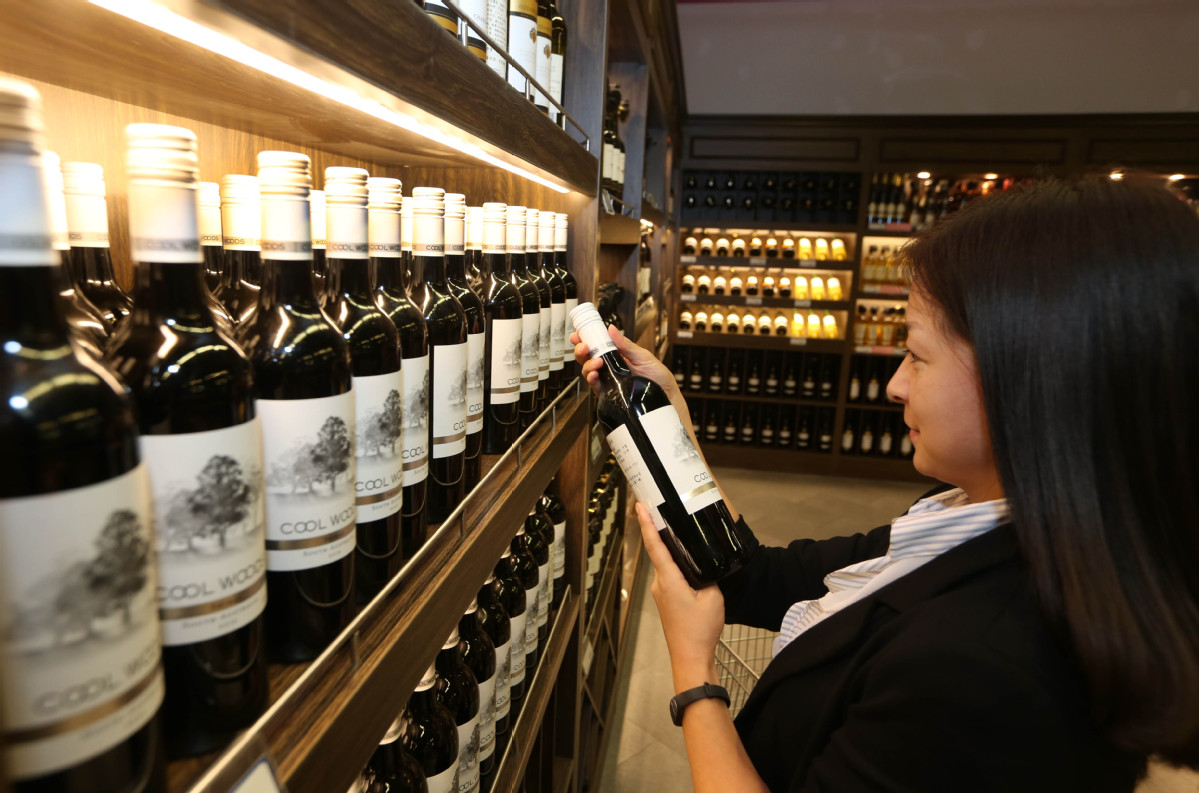 ADELAIDE - The China International Import Expo (CIIE) will provide a valuable platform to promote Australian wines and continue to cultivate the trade relationships within the Chinese wine market, said CEO of Wine Australia Andreas Clark.
China is one of the world's largest markets for imported wine which presents enormous opportunities for Australian wine brands and businesses, Clark told Xinhua ahead of the CIIE, to be held on Nov 5-10 in Shanghai.
"It's very important for Australia to be part of this expo," he said. "China is Australia's largest wine export market by value and one of two key markets identified for a dedicated marketing push through the Australian government's A$50 million ($35.3 million) Export and Regional Wine Support Package," he said.
"The Chinese government is putting a lot of support behind this event and it's part of demonstrating their economic engagement with the world," he added.
While Clark himself is going to attend the CIIE, he noted that Wine Australia will have a strong presence at the event.
"We're going to be part of the national pavilion with Tourism Australia and there will be 14 Australian wine exporters present," he said.
"We will present a snapshot of our diverse wine sector, showcasing a breadth of varieties and winemaking styles and sharing the stories of our wines that demonstrate the innovative spirit of our grape and wine community."
He told Xinhua that the Australian wine community has enjoyed a long relationship with China's wine trade.
"Our official records show Australian wine being shipped to Shanghai back in 1936," he said. "But it is really since the commencement of the China-Australia Free Trade Agreement (ChAFTA)that we've seen an acceleration in the demand for Australian wine in China."
Since the year 2000, Australia's wine exports to China have experienced significant growth from A$14 million ($9.9 million) to A$1.06 billion ($750 million), with value more than doubling since the commencement of the ChAFTA in 2015.
According to latest figures from Wine Australia, China has grown from having less than a 10-percent share of Australia's wine exports eight years ago, to, as of September this year, accounting for 39 percent of its wine exports by value and 21 percent by volume.
"If you look back only a decade ago, we sent 2 million cases there," he said. "We are now sending 20 million cases, so it gives you a sense of that rise that we have enjoyed over the last decade."
Australia's wine businesses frequently travel to China to build relationships with importers and consumers, he said, adding that "they are enthusiastic about the opportunities in market and in ensuring long-term relationships are established."
Clark has witnessed the change in Chinese market over the years.
"For Chinese wine consumers, imported wine has become more approachable and is increasingly consumed by middle-class drinkers and seen as suitable for consumption at more informal gatherings," he said. "Wine flavor has been increasing in its importance as a driver of choice and Chinese consumers are seeking wines that they enjoy consuming."
While the red wine sales continue to grow, there is also a developing interest in China in white wines such as Riesling, Sauvignon Blanc, Chardonnay, Chenin Blanc and Moscato.
"Through the China-Australia Free Trade Agreement there has been added motivation through the gradual reduction of wine tariffs, providing Australian wine exporters with a competitive advantage over key producers such as France, Italy and Spain," Clark said.
"We intend to continue to nurture our relationships in the (Chinese) market to support ongoing commercial outcomes," he said.