Telecom firm sees marginal decline in revenue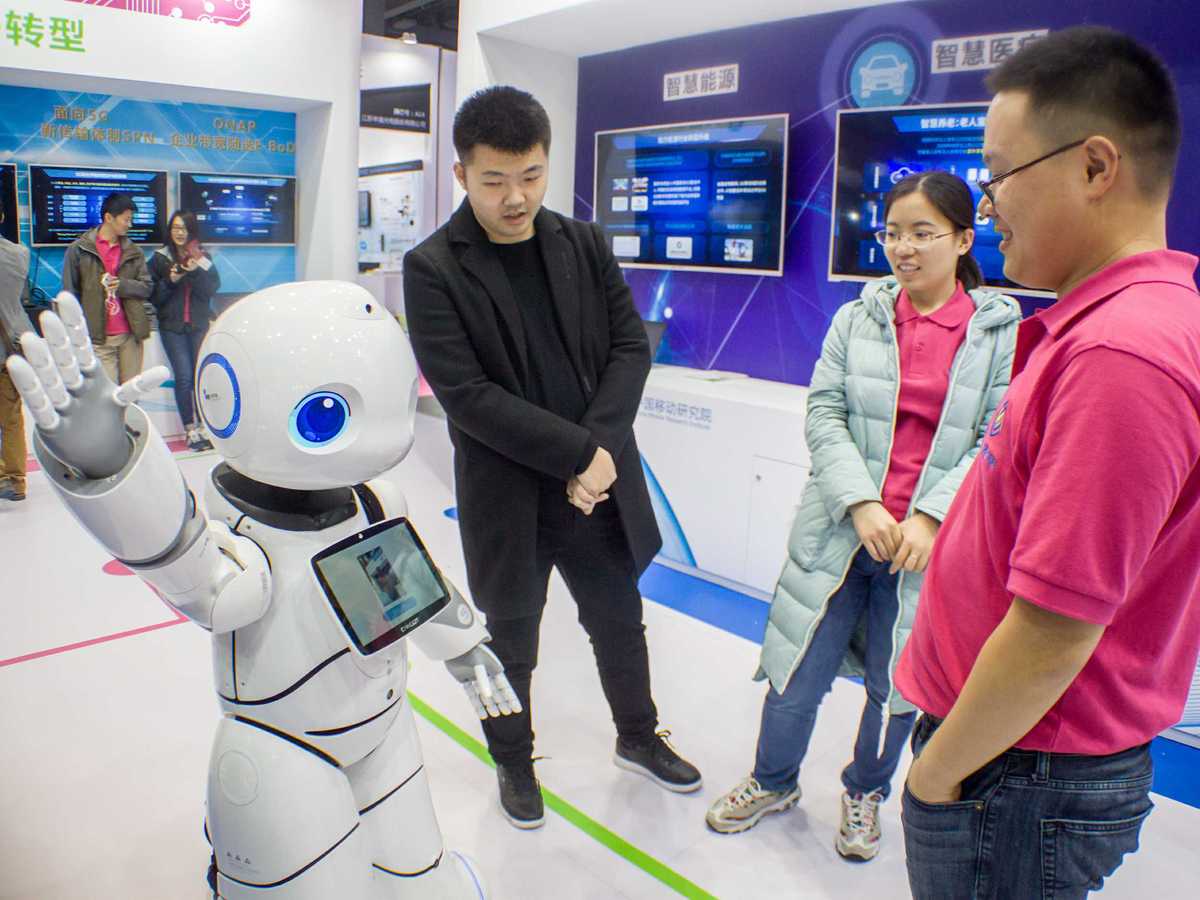 China Mobile Communications Corp, the world's largest mobile carrier by subscribers, announced its operating revenues for the first three quarters of 2018 dipped 0.3 percent year-on-year to 567.7 billion yuan ($81.8 billion), the company's first decline in nearly four years.
But, its data traffic business surged with a 172 percent year-on-year increase in handset data traffic in the period. Profit for the January to September period also maintained momentum with 3.1 percent year-on-year growth to hit 95 billion yuan, the company said.
Revenues from products sales jumped 9 percent year-on-year to reach 49.3 billion for the first three quarters, and the company forecast stable revenue growth for the full year in a statement released on Monday.
China Mobile said the decline in operating revenues followed the scrapping of roaming fees, a nationwide move that started from July this year. The company said it also faced tremendous challenges from rising market competition and rapid declines in data values.
"The networks, businesses and services offered by existing operators have become more homogenous, creating fierce competition for both customer attraction and data traffic," China Mobile's chairman Shang Bing said in the company's 2018 interim report released in August.
As of the end of September this year, China Mobile had around 916 million mobile users. The company said it saw a positive trend in fourth-generation network data customers, with the number of 4G subscribers rising to 695 million with a net increase of 45.78 million in the first three quarters.
A recent report by global mobile research company GSMA Intelligence said slowing unique subscriber growth, regulatory intervention and intense competition will continue to put strain on operators' traditional mobile revenues.
The report, titled Mobile Economy 2018, estimated global mobile revenue would increase by a 1 percent compound annual growth rate between 2017 and 2020 and would roughly stabilize at $1.1 trillion beyond 2020.
According to the report, key operators are transforming their traditional businesses to seek new growth drivers, as they attempt to be at the forefront of the fast-changing and competitive digital environment.
GSMA Intelligence said the predominant drivers will be the convergence of the telecom and media sectors, the rise of the internet of things, and the evolution of the wider digital ecosystem.
"While telecom will continue to be the dominant source of revenue for operators, these new businesses provide new revenue streams and add business capabilities in the digital space," the report said.