Literary dimensions
Share - WeChat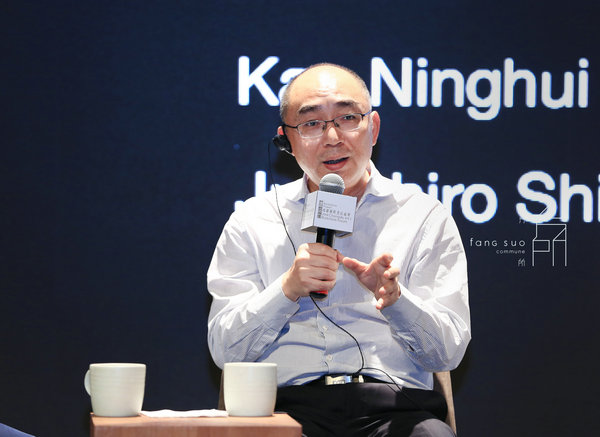 In early January, when the first temporary Sinan Bookshop-a literary "pop-up" performance venue that ran for 60 days starting on Nov 6, 2017-shut up shop, many visitors hoped that the cozy wooden structure would become a permanent fixture.
Every day from 4 to 8 pm, the heart-shaped cabin, which sparkled like a diamond when lit up at night, became a hub for visitors to interact with a host of different writers, publishing-house editors and literary critics.
Shen Yu, an editor at Century Horizon publishing house, was tasked with selecting the books for the 30-square-meter store, while editors from the Shanghai Century Publishing Group, like 30-year-old Gu Zhen, were on hand to recommend titles to readers.
Following the launch in April of the permanent Sinan Bookshop in a small courtyard in the historic Sinan Mansion complex, Kan Ninghui, vice-president of Shanghai Century Publishing Group and a founder of the store, described it as a "beating heart of books" in Shanghai. Kan reiterated the comment at last month's Chengdu International Bookstore Forum hosted by the Fang Suo Commune.
The definition of a physical bookstore has changed tremendously over the past five years in China, as brick-andmortar outlets attempt to confront the challenges presented by the rise of the internet and e-commerce, which has tended to fragment people's reading habits while revolutionizing their shopping habits. This has led to concerns that fewer people will make time to frequent bookshops and read long-form literature.