Fully booked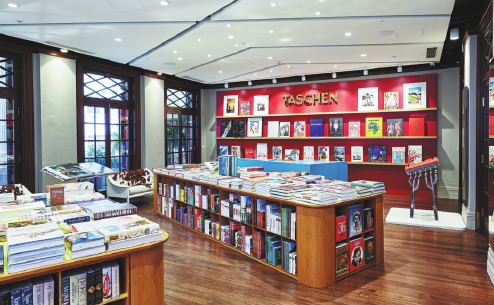 Marlene Taschen opens up about her family's latest store, which is set to open a new chapter in Hong Kong's cultural scene
When art book publisher Taschen was looking at opening its first Asian store in Hong Kong a couple of years ago, the stars were about to align - both for the celebrated German company and for Hong Kong's stately new arts compound, Tai Kwun.
After being tipped off about the new multibillion-dollar development by Hong Kong restaurateur Bonnae Gokson, Marlene Taschen visited the site and "instantaneously fell in love" - and the feeling was reciprocated this summer when Taschen's 14th store materialized in the courtyard of the former Central Police Station. "It's the perfect match," she beams.
The 33-year-old found herself in the driver's seat when she was unexpectedly promoted to managing director of the firm two years ago by her father, Benedikt, the company's founder. "That was a funny idea of my father's," she recalls. "We were opening our store in Berlin, giving an interview to a German newspaper, and he just announced it!"
Such instinctive - and, some might say, impulsive - moves are a Taschen trait. "Everything has really happened from good intuition," she explains.
"We have never done market research. My father has always made his decisions based on what he likes and what he believes in, and we have a very similar vision."