Chairman of Evergrande Group richest property tycoon in China
Share - WeChat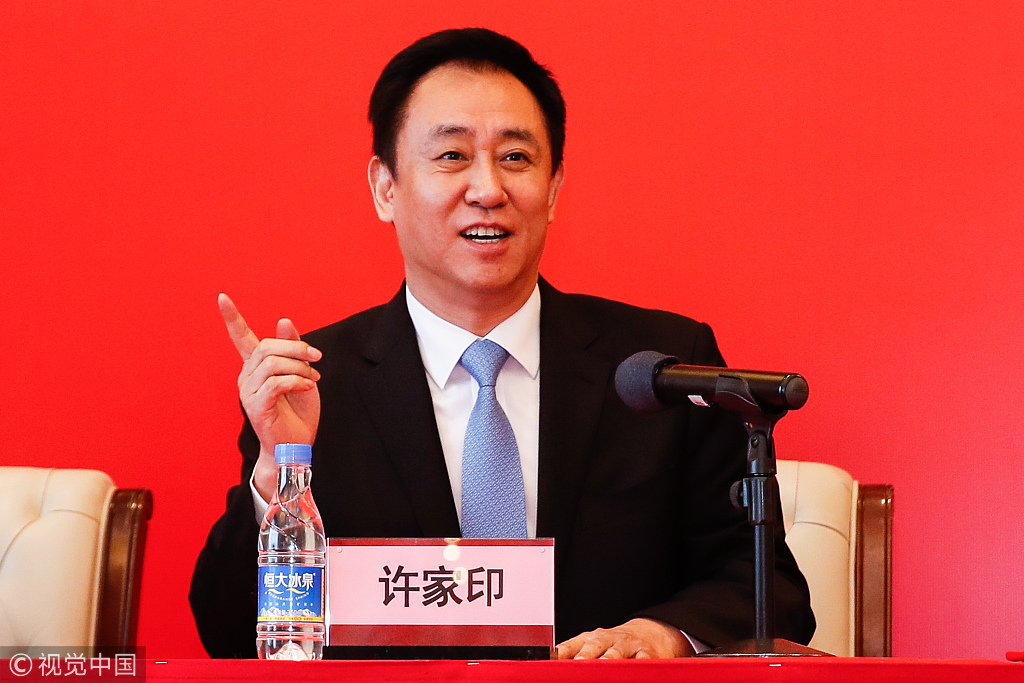 Hui Ka Yan, chairman of Evergrande Group, leads the Hurun Property Rich List 2018 with 215 billion yuan ($31 billion), though his wealth shrank 17 percent.
He is followed by Yang Huiyan, vice-chairwoman of Country Garden, whose property wealth reached 135 billion yuan, and Dalian Wanda Group Chairman Wang Jianlin and family's 65 billion yuan. The ranking was released by the Hurun Research Institute on Thursday.
According to a news release posted on the website of Hurun Report Inc, 14.9 percent of billionaires on the latest 2018 LEXUS•Hurun China Rich List unveiled last Wednesday come from real estate industry, mostly unchanged from last year's 14.6 percent.
And total wealth of the top 50 richest in the property industry was nearly the same as last year, when the figure rose 44 percent to 1.5 trillion yuan, but the number was still twice of that five years ago and three-fold 10 years ago, the news release reported.
Rupert Hoogewerf, chairman and chief researcher at Hurun Report, said in the news release that real estate has remained the largest sector producing the most billionaires over the past 15 years, though the share has been dropping, and this year saw a flat move compared with last year.
The list also showed Sun Hongbin, chairman of Sunac China Holdings, saw his wealth fall 37 percent, the steepest decline among the top 10 billionaires, as Sunac's stock price fell due to Leshi delisting crisis.
Meanwhile, Wang Wenxue, chairman of China Fortune Land Development Co Ltd, saw his wealth reduce 26 percent as a result of falling share price due to declining A-share market and challenges in the company's transformation, the news release said.
The Hurun Property Rich List, the 13th version this year, only counted the wealth an entrepreneur had in the property sector.