Food deliveryman pursues musical dreams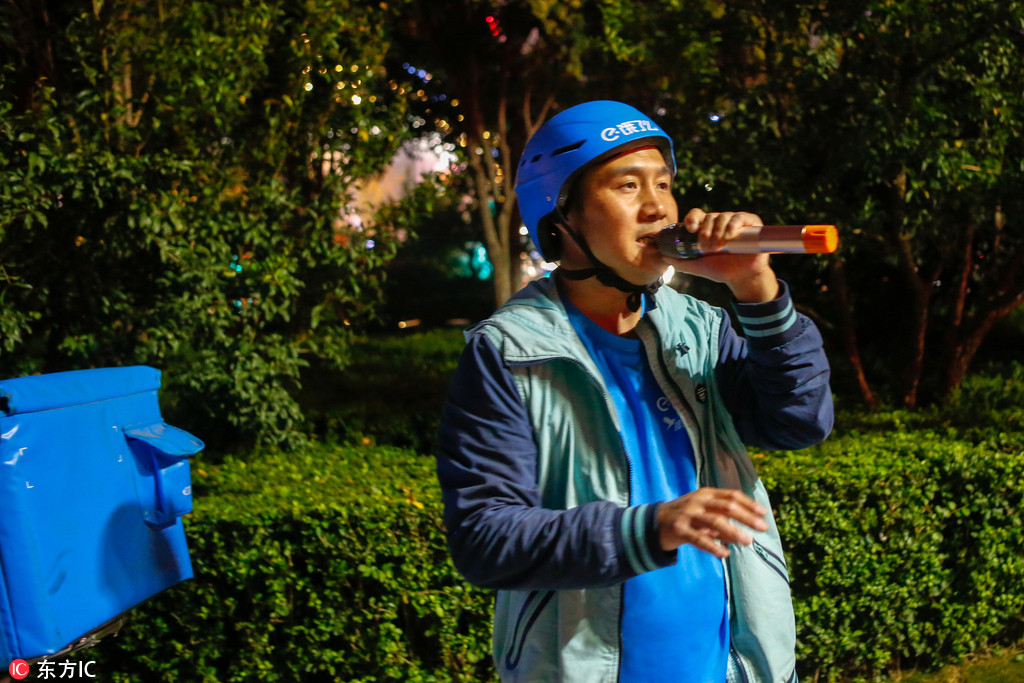 Making food deliveries by day and singing by night — this is how Yu Jiqiang described his life in Xi'an, Northwest China's Shaanxi province.
The 35-year-old has had a passion for music since he was a child, and found some success in singing contests. After disappointing attempts to pursue his dream in various cities, he finally arrived in Xi'an for a stable life.
As he did not come from a strong education background, Yu chose to be a deliveryman. The job's flexible working hours allowed him to continue his singing dream. He took delivery orders every morning, and worked until 9 in the evening — apart from a short break to charge his electric vehicle.
After work at night, he took his stereo and microphone to sing on the street. He said he could forget all worries when singing, no matter whether he had an audience or earned tips.
Now Yu lives in a rental room with an area of less than 10 square meters. A stereo costing more than 1,400 yuan ($201.86) and several other instruments are his most expensive belongings. Yu remains optimistic, and said that he will keep on singing.