China's self-developed commercial drone Feihong-98 completes test flight
Share - WeChat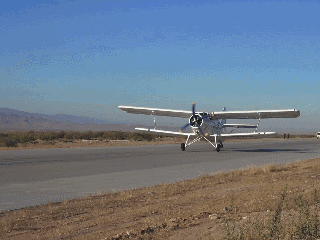 A large commercial drone developed and modified by the China Academy of Aerospace Electronics Technology made a successful test flight at Baotou test site in North China's Inner Mongolia autonomous region on Tuesday.
Feihong-98 (FH-98) is now the world's largest unmanned transport aircraft, with a maximum payload of up to 1.5 tons. It was adapted from the prototype of the Shifei Y5B, a China-developed transport plane.
As China's first fully domestically-built transport aircraft, the Shifei Y5B has a history of over 60 years since its first flight in 1957 and has been widely used.
According to Liu Meixuan, president of the China Academy of Aerospace Electronics Technology, the FH-98 features simple takeoff and landing, simple operation, advanced technology, and affordable cost.
The FH-98 has a maximum takeoff weight of 5.25 tons, a maximum capacity of 1.5 tons and 15 cubic meters, a flight height of 4,500 meters, a cruising speed of 180 kilometers per hour, and a maximum range of 1,200 kilometers.
With a takeoff and landing distance of 150-meters, FH-98 only needs a simple runway to complete takeoffs and landings. With a longer voyage capability and a larger cargo load, the drone can effectively meet the needs of logistics transportation in remote areas and complex terrain conditions.
In the future, the FH-98 also can be used in the transportation of emergency and disaster relief materials under complicated conditions, as well as long-distance material delivery.